Belgian Illustrator Eleni Debo who was one of our speakers at Let's Talk Design 18 in Antwerpen has won the prestigious World Illustration Award in the Editorial category.


Eleni was commissioned by 'De Morgen' to create 3 illustrations for a 3 spread article by Catherine Ongenae in which she talks with Kristen Roupenian, author of the famous 'Cat Person' short published in The New Yorker. The article discusses how even consensual sex can turn bad. And how difficult and taboo it is to want to stop intercourse for which you initially consented.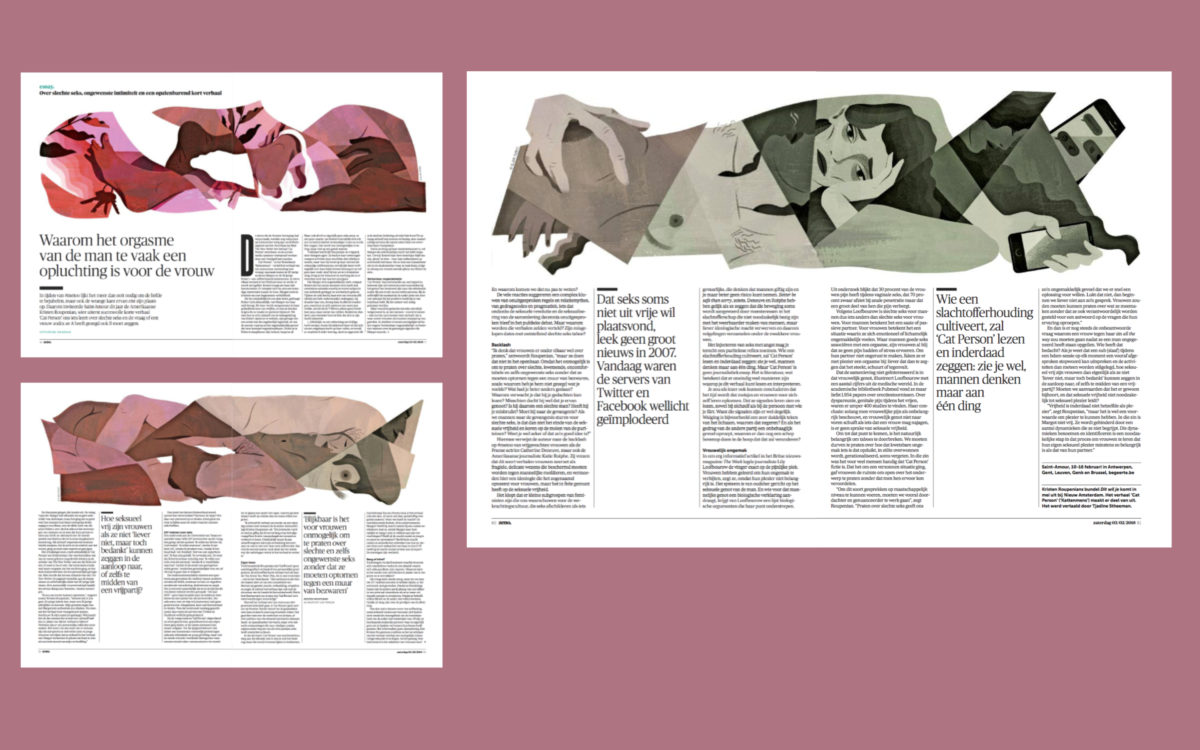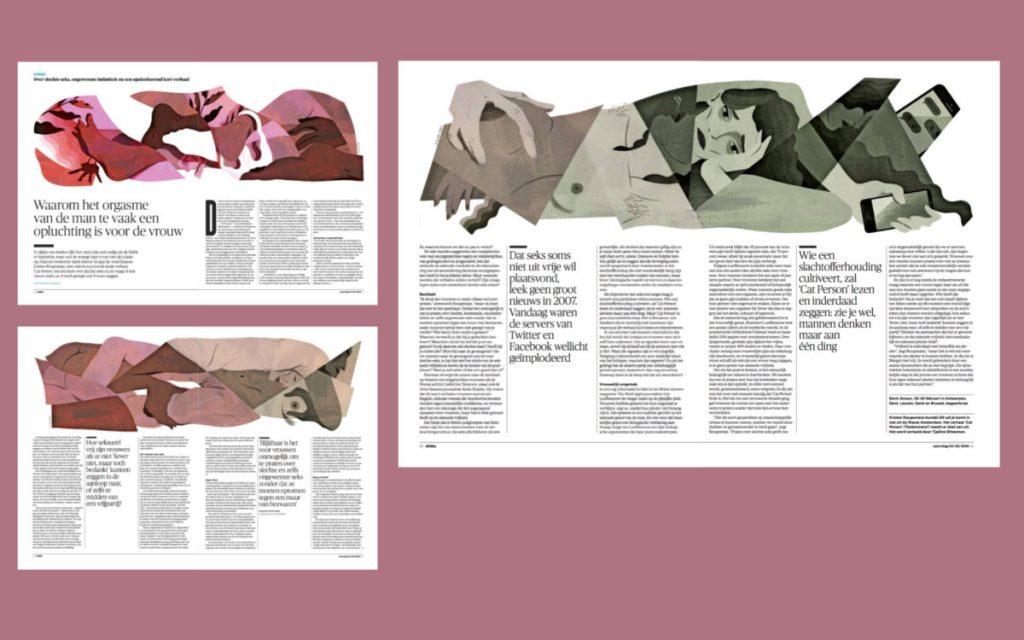 "I made a special continuous illustration that ran over the three consecutive spreads of the article and could be both used as a single long illustration. Or cut up in three different 'chapters' illustrating the story of a consensual love scene turning gradually worse."
— Eleni Debo
The World Illustration Awards are organised for over 40 years by the AOI (Association of Illustrators). The Association of Illustrators is the professional body for illustration in the UK. Established in 1973, the AOI champions illustrators and the illustration industry with education, promotion and campaigning to achieve a thriving industry for us all.