Designer Thomas Bossée was born in 1985 and studied journalism for three years. After coming to the conclusion that writing was not as exciting as expected, he studied another two years to become a desktop publisher. During his education, Thomas discovered his passion for logo design, branding and typography. In 2008 he established his personal identity 'Made By Thomas', mainly focusing on working as a global freelance identity designer. Currently, he is also working as the part-time creative director of Bits of Love, a digital unit from Bruges (Belgium).
What do you like about logo design/branding?
One thing I particularly enjoy is conceptual thinking. I like to get into that frame of mind where I do nothing else but play around with thoughts on a certain subject — simplifying my ideas to their essence and into concrete shapes.
The part I love most is that eureka moment, when a concept clicks into place and the puzzle is instantly solved. At that moment I have a goal, which is essential for my work. My ambition is always to produce concepts in the best and most beautiful way I can, in order to ensure that they meet my own high standards while also following a client's guidelines.
While the initial process of transforming a concept into a fully formed logo is fascinating, the real fun part of my job comes when a client requires a complete corporate identity. If I'm able to complete the entire project with a fully satisfied partner and I was given carte blanche for creativity, that's what I love the most about my profession.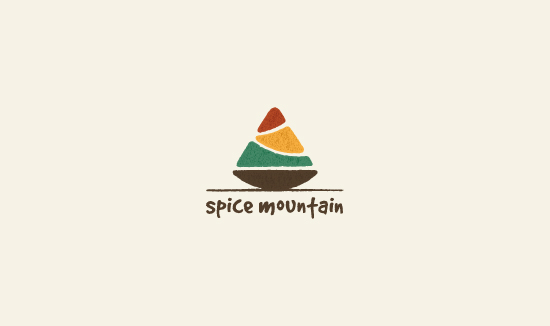 Are there inspirational designers you like? And what do you learn of their work?
Most of the designers I like or look up to our fellow international logo designers who form a loose online community spreading across various social media networks. I'm really glad that I've become one of them and that I'm able to broaden my skills with quality feedback. All of these colleagues (I treat them like colleagues, not as competition) have their own unique talents and ways of designing things. It's all of them together that inspire me and help me to become a better designer myself.
In what way does your background in journalism help your work as a designer?
My journalistic background has certainly enhanced my language skills and made me more comfortable when working to deadlines. I also remember receiving one semester of InDesign and Dreamweaver lessons during my second year in journalism, and it was during that period that I realised I wanted to become a designer or web developer much more than a journalist. Three years later, during my second year of desktop publishing studies, I decided to change my focus to branding and identity design. This has ultimately become my main passion as a designer.
Do you feel there is enough support for your line of work in Belgium?
I can't really give a definitive yes or no answer to this question, mainly because I feel too inexperienced to make a statement on it. All I know is that for the last two years that I have been designing logos and identities, I've become more accustomed to working with international clients than with clients from Belgium. But that's only normal since this has always been my primary objective since I started working on my own identity. The commissions I have received from Belgian clients have mostly been gained by word of mouth or through some other connection.
A lot of Belgian designers and students appreciate quality logo design, but only a few of them make it their core business, in contradiction to most offices or freelancers who prefer to profile themselves as more alround designers. I made the decision early on to try and become a specialist in one very specific area of design.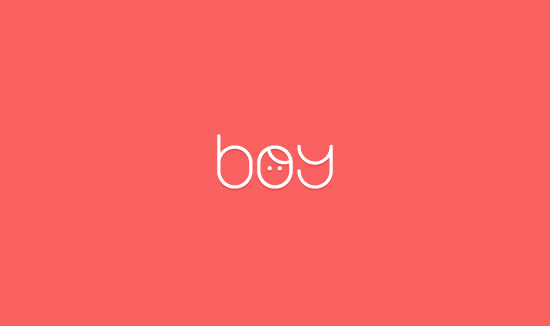 Describe your design process
I always start out by providing my clients with a small questionnaire in which I ask for a brief overview of their business and other important details. This brief provides me with enough information to begin research on the subject, including such things as the market, competitors, and positioning. At the same time, I begin to brainstorm creative concepts, trying to form ideas and solutions in my mind.
These ideas are sketched out roughly on a piece of paper along with a mind map. During the sketching phase, I start thinking about different styles and techniques that could be used for the design. When a concept has been created in my mind and tested on paper, I take a snapshot of it and import it into illustrator, where I trace the design in vector format and fine-tune it as much as needed.
While playing around with the design in illustrator, I experiment with different colour combinations and finishing techniques. I always try to keep in mind that the logo should work in its most simple and purest form, which is one of the basic principles of a professional logo design.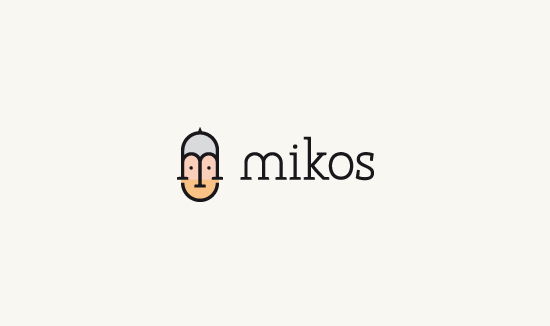 What type of logos do you like to design and why?
Simple, easy to remember and creative logos are my favourite. This type of logo is great for printing on different surfaces or when crafted from different materials. I'm also a big fan of logos with clever negative space or in which you can see more than one element referring to the company's identity. To me, it's important that the idea or concept behind a logo is not lost. I think it's quite easy to create something that looks good, but it's a lot harder to combine good looks with a concept that is relevant to the business it was designed for.