Black Balloon is Cléo Baele and Sarah Bos. Together they form the creative brain behind this young fashion label from Ghent. The label designs clothes, shoes and accessories for men and women, with music and emotion, setting the tone. This is what they themselves call the 'Black Balloon world'.
The duo´s collections for men and women combine tough and feminine elements, simple yet edgy, with attention to detail and refinement. They are mainly inspired by their environment: music, design, culture, photography, architecture, literature, etc. They like to describe the style as 'nouveau chique': stylish with a twist.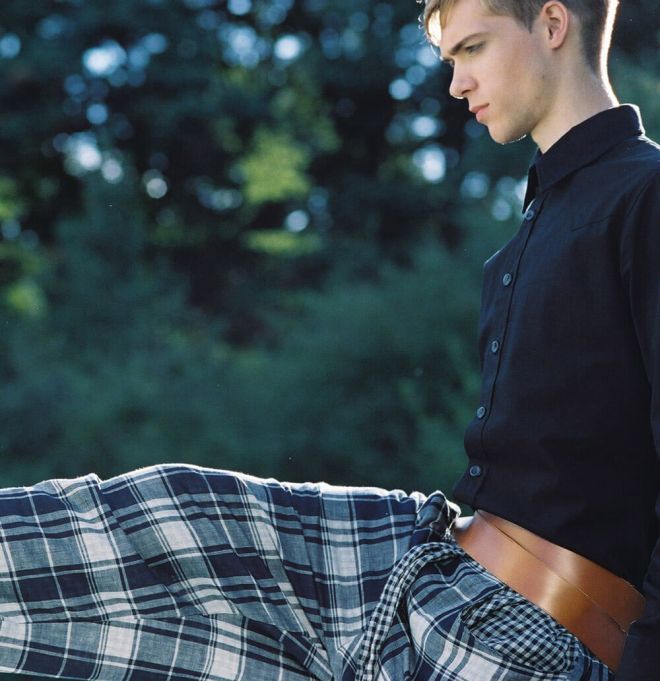 How did you get to know each other?
We met each other in the Ghent nightlife. It quickly became clear that we both had a great passion for music and fashion. During our studies at the KASK fashion department, we often asked each other for advice. We, therefore, decided to create a graduation collection together; a sort of overall concept. Our graduation collection won us the "Fred and Ginger" award for most promising collection. This is how Black Balloon started…
How are you influenced by the Belgian fashion scene, what is typically Belgian about your work?
We are not really affected by the Belgian fashion scene, but rather by the Belgian music scene. Music is very important in both our lives and, whether we like it or not, music influences our design.
Recently someone from Italy whom we met at the fair in Paris told us that we have a distinct Belgian style. What this means exactly we do not really know. Perhaps the use of colour and shapes, or rather that typical twist in our designs. Belgians don't take themselves too seriously and that's for the best! Fashion and humour go together so well…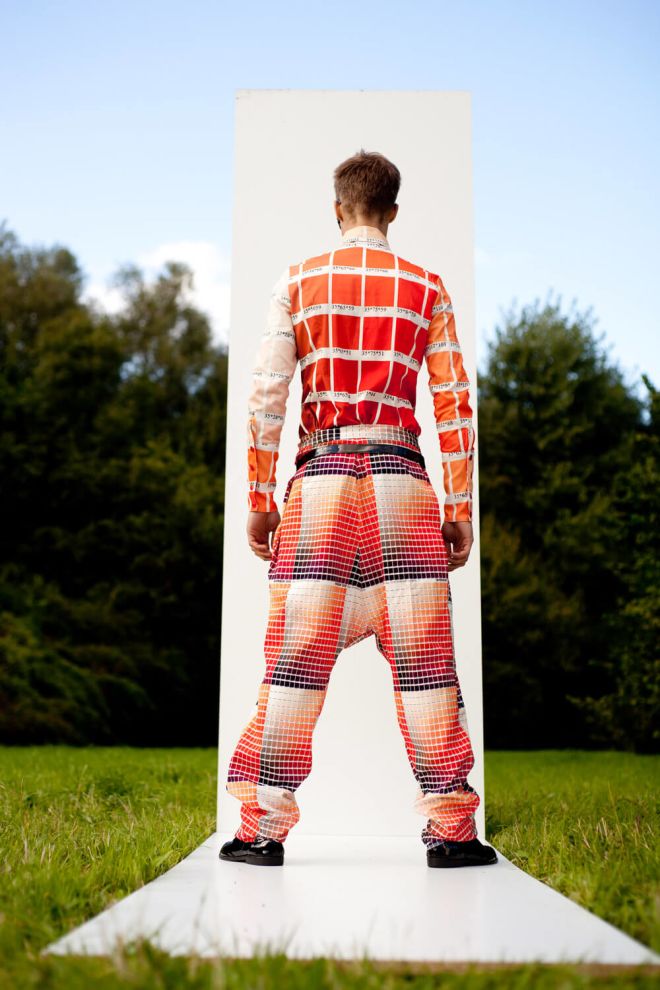 Where do you want to take your brand? What do you want to achieve?
Spreading little Black Balloons all over the world! We want to become a permanent fixture in the fashion landscape, both nationally and internationally. Keep doing what we love to do!
Are you working on anything besides fashion?
Currently, we are working on all kinds of projects, not only in fashion. For example, we have designed costumes for a play. We love working with related disciplines.
Nowadays, we feel you can't just focus on fashion; we edit films for our blog or YouTube channel, we work on graphics, music, interior design, web design, etc… That's what makes is so fascinating!
Where do you get the drive to always keep going forward?
Passion! We fully support what we do and love doing it so much; otherwise, we would not put in so much time and energy. Seeing someone walking down the street in your own designs is the best!
What do you think about the Belgian design scene?
The Belgian design scene is really growing, especially our generation! That is what we like to see, people who are living their passion and who have a unique style. We, therefore, try to collaborate with photographers, stylists, etc., as much as possible. This broadens our vision and that of others. Helping each other has become essential for young creative people!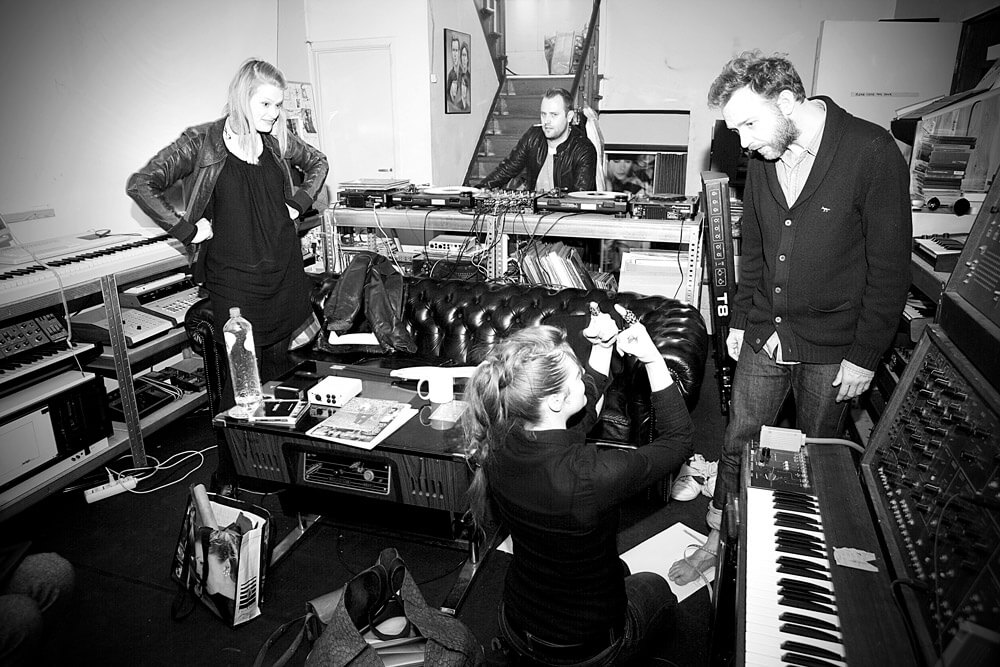 Is there enough support for fashion designers in Belgium?
It took us some time to find them, but there actually are a lot of support centres. The FFI supports fashion designers. We were selected to join the young Belgian crème de la crème in the "Belgium" showroom in Paris to present our brand new collection. That way we could reach international buyers, agents and media.
We also are creative ambassadors for De Invasie and Dsgnrmrkt, both are platforms for young designers in different disciplines.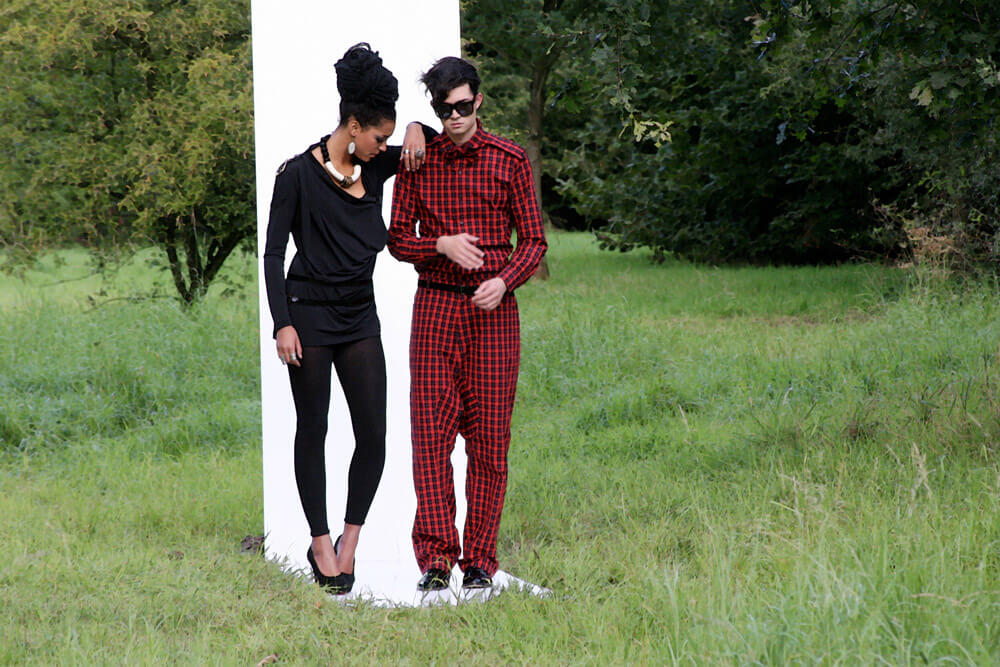 How do you incorporate your own personality into your work? Do you each have your own specific tasks?
We design together; like playing creative ping-pong, one comes up with an idea and the other complements it. It works for us and we like it. We can both express ourselves in the collection and we believe that creates the typical style of Black Balloon.
We each have our own tasks within our label: one handles communication, the other handles sales, etc. Through time it became clear who was good at what.
Where do you see Black Balloon in 10 years?
Belgium is still our home base, but we would not mind having worldwide flagship stores! 😉
SaveSave
SaveSave