Sara is a female Belgian graphic designer, based in London. She studied graphic design for four years at Sint-Lukas Brussels and did an exchange to Universidad de Bellas Artes, Granada, Spain for three months. After graduating she did a two-year post-graduate design residency at the Jan van Eyck Akademie in Maastricht (Netherlands). 
In 2002 she moved to London for a full-time position as a graphic designer at Foundation 33, where she stayed for 18 months before setting up her own studio. The bulk of her clients are cultural institutions, both in England and Belgium.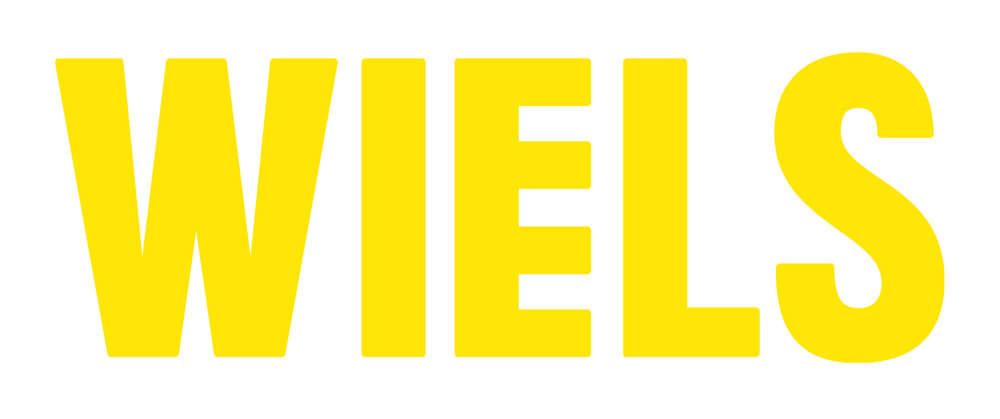 Tell us how and when you became interested in design?
When growing up I wasn't aware of the existence of graphic design. The term 'design' was something I associated with poncy furniture — something that had a bit of a negative ring to it in our family.
After graduating from high school, I was quite lost and didn't really know which course to enrol on. I went to the open day at Sint-Lukas because I was interested in fine art. I grew up in a small street next to a forest and spent my days drawing or making things, to give as presents to my aunts and uncles, more to make time go by than anything else. We had quite an enchanted art teacher at high school, called Herman Cool.
After a visit to the Art Department at Sint-Lukas that day, I also popped in to see Graphic Design because a friend of mine's dad was teaching there. I remember thinking that it all seemed so easy and not understanding why anyone would have to get a degree to do that. I decided to do the entrance exam, which was for both fine art and graphic design at the same time. And then I chickened out from doing art, mostly under pressure of my parents, who really wanted me to study law. Graphic design seemed like a good compromise; being able to be creative and still get paid.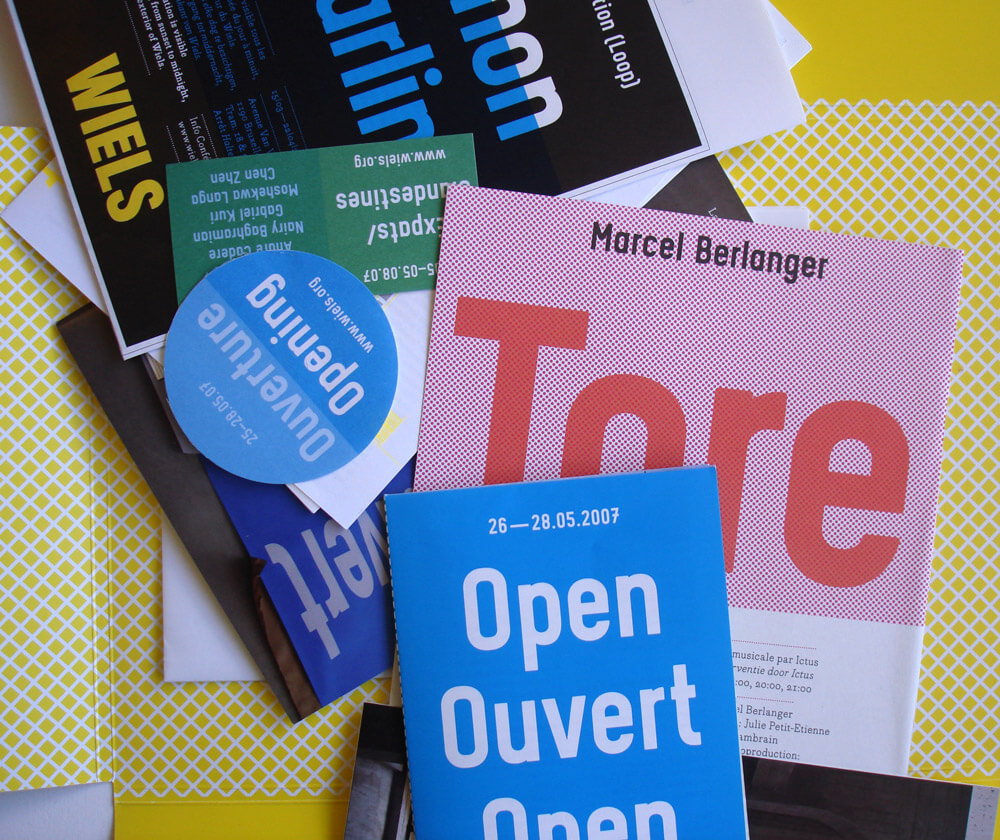 I have since learnt that these two preconceptions were completely wrong:
Graphic design is not easy at all, it's difficult, and the more I know about it, the harder it gets.
Artists make more money than graphic designers.
I became obsessed with doing well at school because the guy who was my friend's dad ended up being my first-year tutor, and told me he wasn't sure if I had "it in me". That just made me determined to show him, and my disapproving parents that I did make the right choice.
How would you describe your work style to people who first came across it?
I try hard not to have a 'style', it's something I'm allergic too. But of course, you can recognise certain elements in someone's work: a way of doing things. I would like my work to come across as paired down, humorous, truthful, considered.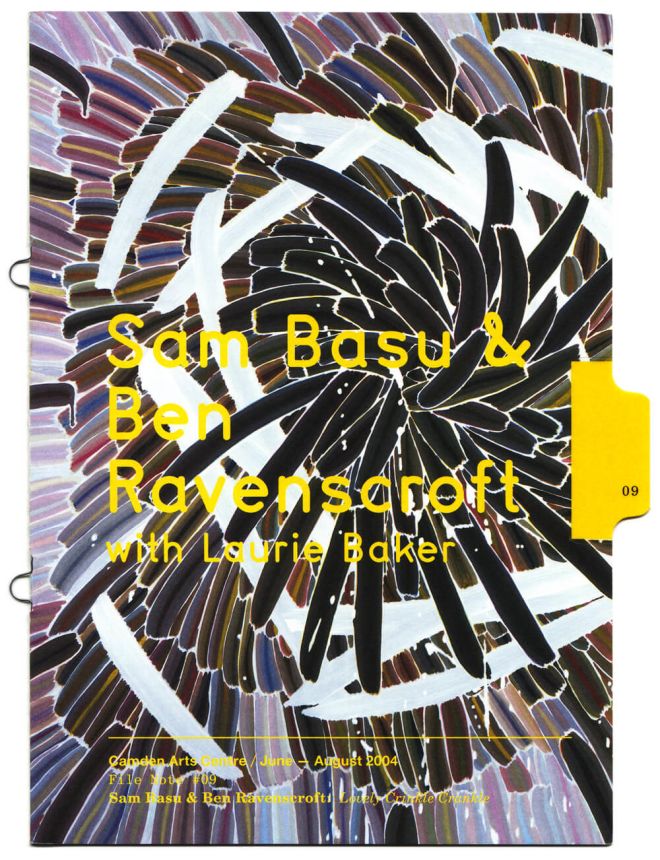 Is there anything intrinsically Belgium that you think has been a strong influence or inspiration in what you do?
Definitely, maybe even a 'Brusselian' influence. The way I was taught was very much in an illustration / fine art tradition.
A lot of my teachers had a fine art background, and some had no professional experience as graphic designers at all. Most of our briefs, especially in the first two years, were illustration-based, we had life drawing classes, etc. We were never lectured on any graphic design history, and hardly any typography.
All of this influenced the fact that I felt the need to learn about typography and design criticism by myself, which I did as a practising graphic designer, and thus shows in my work. Hand drawn elements do re-surface in my work from time to time. There are some Belgians whose work I admire immensely; the way both René Magritte and Marcel Broodthaers use typography in their work just blows me away. It's this very relaxed way of combining text and image into one that you don't really see in England, where it seems to be either one or the other.
What do you think the future will bring for design in Belgium?
I really don't know, I don't live there so I'm not as well informed as I would like to be. There are loads of really interesting graphic design talks happening in Belgium on an on-going basis; every town seems to have its own design lecture series; Shapeshifters at the Beursschouwburg in Brussels, Bold Italic at the Vooruit in Ghent, and now Integrated at De Singel in Antwerp.
I do feel like graphic designers are quite supportive of each other, and happy when someone is doing good work because it makes it easier for everyone else if the standards get raised a bit. I definitely think that clients are not as used to commissioning graphic design as they are here in London. They don't really treat people with as much professionalism. But that's also something that seems to be changing, and where we designers can lead the way.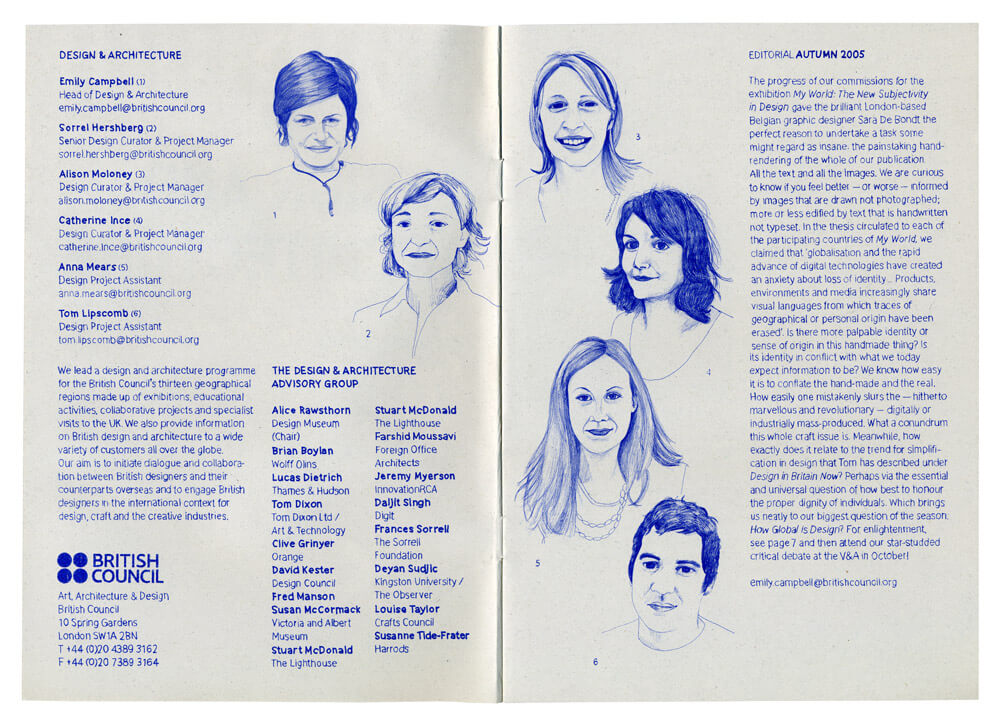 How important is experimenting with design to you?
I try to push myself to explore new ways of thinking or question what I do.
But there isn't always time for it. I try not to follow trends, but I don't want to be an outsider either. I think you need to know what the trends are and be well informed so that you know where your work fits in. I would like my work to still feel relevant in some years from now. I always tell my students to stop looking at designers' websites and stop reading design magazines, to go to the local library or for a walk instead.
As a graphic designer, what is the big difference between commercial and non-commercial work to you?
I don't see the difference. I don't even really know what's what. I wouldn't approach a catalogue for an artist any differently to an identity for a television programme. Culture is so commercial these days, I don't see what starts and ends where. Most arts institutions even have their own marketing department now. I recently did a job for a public art institution in London, where the head of marketing demanded to have a colour image on their invitation card when all the art in the exhibition was in black and white!
Would you consider Belgium provided good resources for design?
Not really, I only know Design Vlaanderen, and they just promote Flemish designers and don't differentiate between furniture, ceramics or graphic design.
There should be a design museum in the capital, with a library specialised in design. What the British Council do for "British" design is by no way comparable to what anyone in Belgium does. It's really hard to set up as an independent graphic designer in Belgium because the taxes and national insurance contributions are so high. Even if you earn next to nothing — which is usually the case in the beginning — you still have to pay vast amounts of money to the government. This is very different in Britain.
Would it be easy for new designers to promote themselves?
Yes, within Belgium I think it is. It still feels like there is room for new designers, and that clients are looking for them. The thing I love about design in Belgium is that it still feels quite open and there are still a lot of possibilities. There is so much bad graphic design around. When a client comes to you with a really bad corporate identity, it's so much nicer to help them improve it than being asked to re-do something that doesn't need it.
Can you say that Belgium has a creative client base?
Yes, so far as I know, people are hungry for good graphic design. The people I work within Belgium are very aware and sensitive and open to experimentation.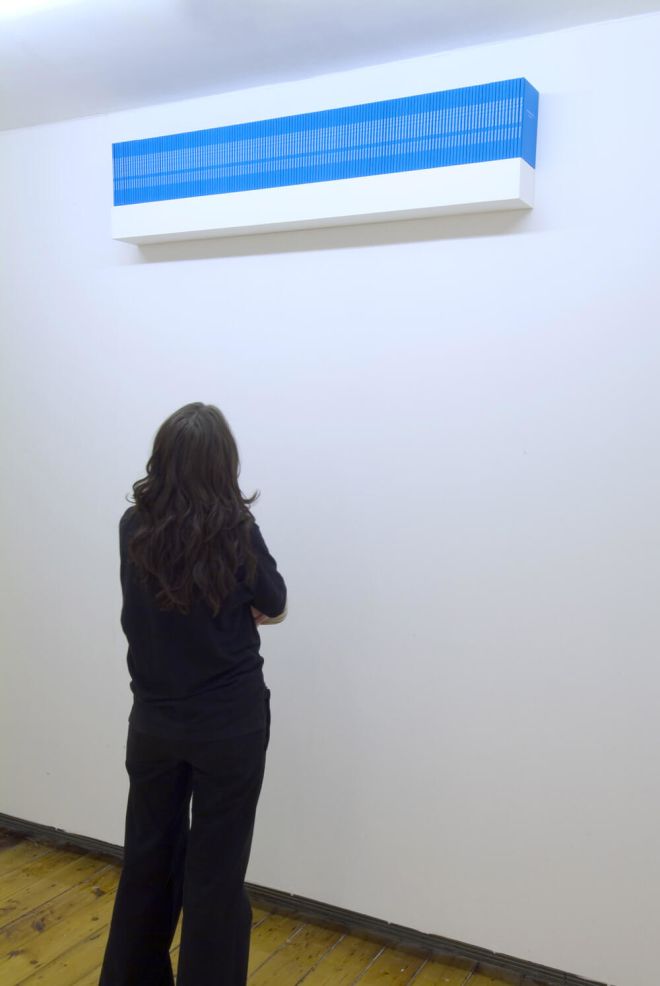 You live and work in London now. What are the differences between the Belgian design scene?
I don't think there are that many.
It feels like in London there are a lot of different "scenes". Maybe in Belgium too… But I don't think that design scenes limit themselves to countries or cities anymore. You tend to be in touch with people's work you like, and if they're in Stockholm, Luzern, Brussels or London it doesn't' really matter anymore I think.
What you will be doing around the same time next year?
I have no idea. Hopefully the same thing, maybe with a bit more time to do research and better payment. I'd like to curate some more exhibitions and do a bit of design writing next to my work as a graphic designer, but they're always things that come last.