I studied fashion and painting for a while, but besides an evening class of graphic design, I didn't finish anything. After school, I started drawing for myself while working different jobs and as I evolved I managed to get more and more illustration jobs.
When did you first get involved with design?
My first job was drawing footballers for a German magazine called Emotion.
Is there any work you're particularly proud of?
I'm always happy if an illustration turns out better than expected. I just finished an illustration for Weekend Knack, I wasn't 100% sure about the sketch, but the finished illustration turned out quite nice and when I saw it in print. In my opinion, it looked even better. I also did an illustration for 'De Morgen Magazine' a few years back about polyamory. Because I wasn't crazy about the subject, I had difficulties coming up with sketches. The result is, even after 2 years, still one of my favourites. Also, the issue of Superpaper filled with my work was also kind of cool.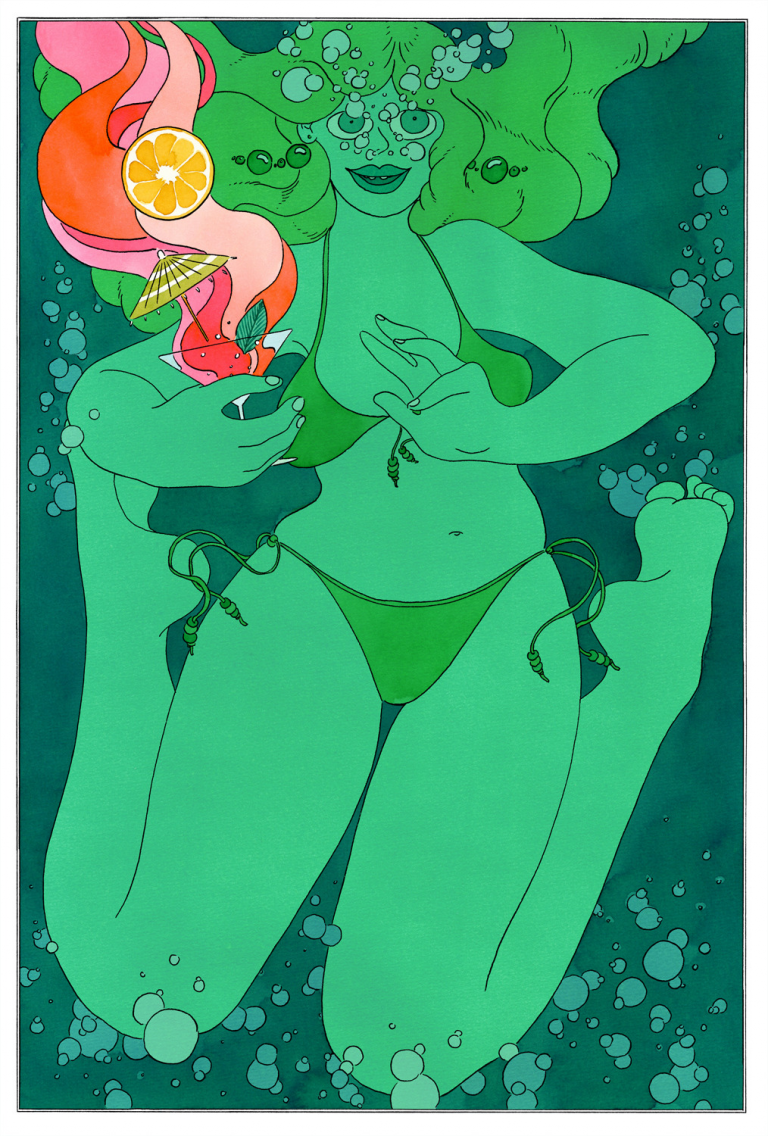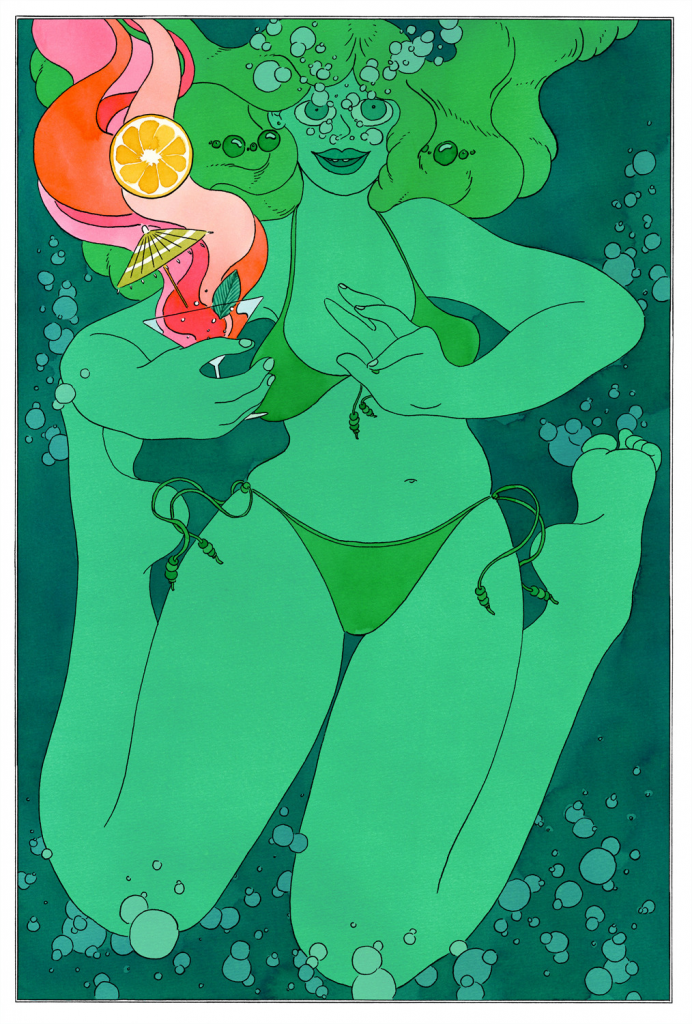 In your view, what were your biggest challenges?
Making enough money and writing. I would love to make a coming book someday, but writing scares me shitless.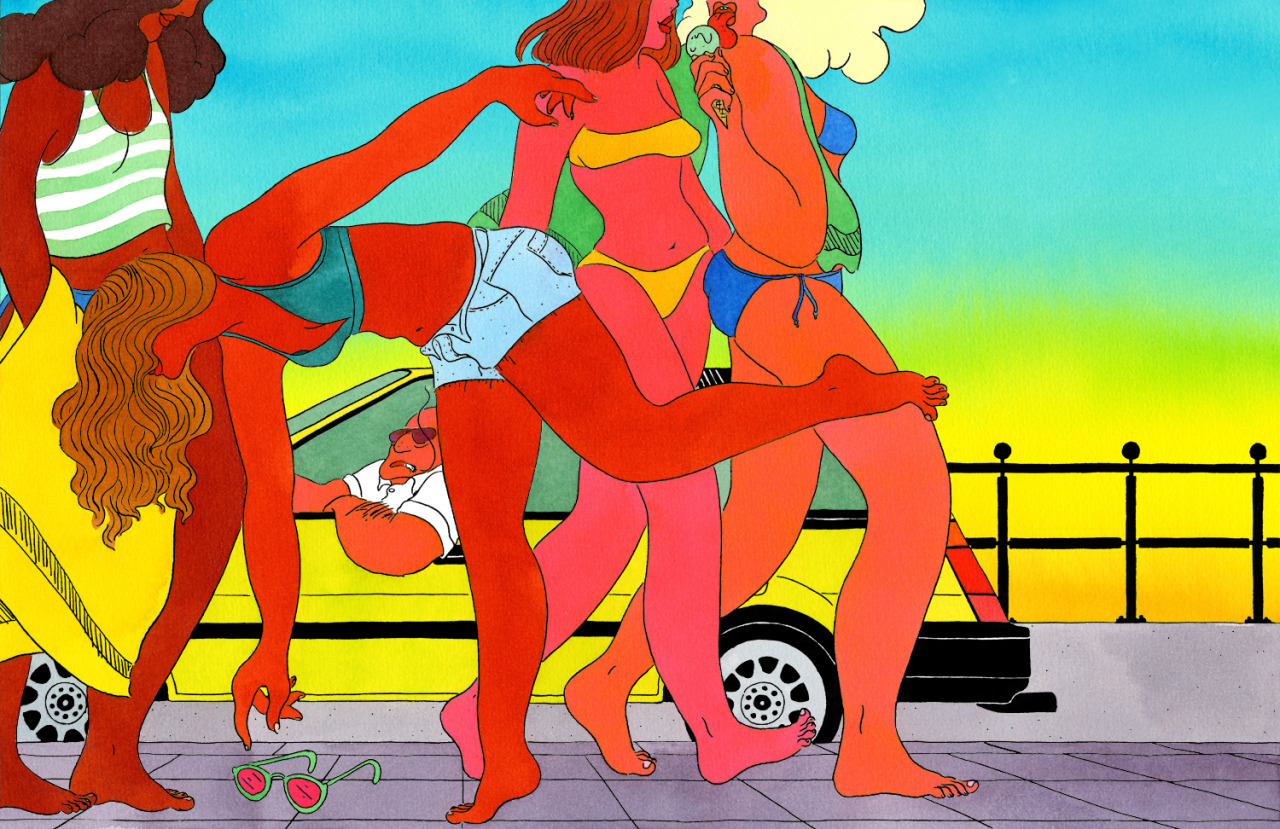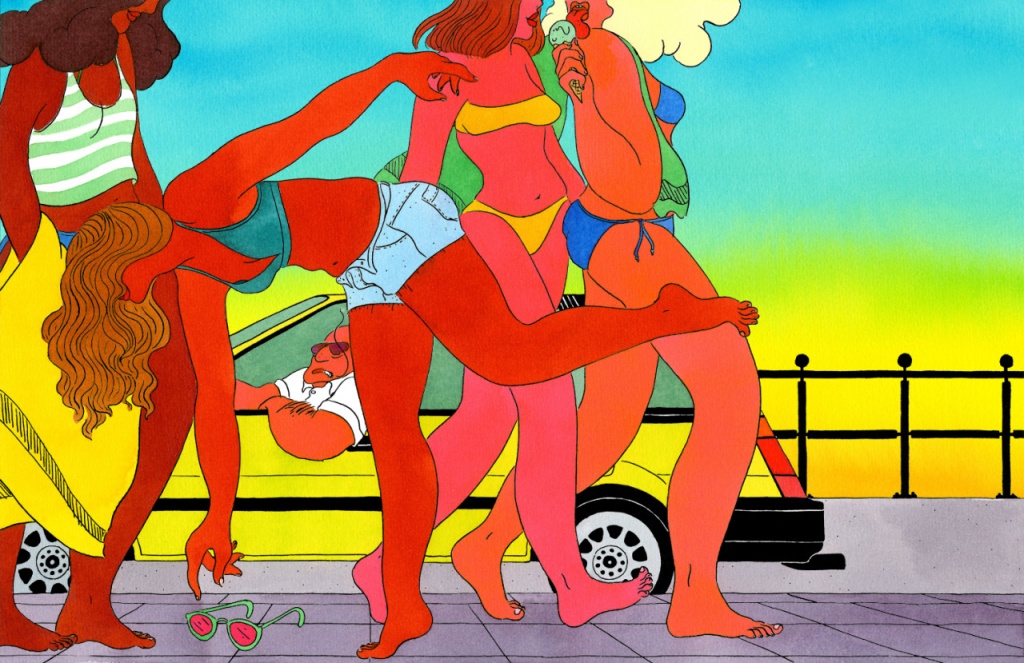 What inspires you?
I like details, I'm always hung up on things I run into, clothes, objects,… and then I use them for a while until I get tired of them. Aesthetically I think I still get most of my inspiration (and help) from comic books (so thank you Lauzier, Moebius, Tito Topin, Tardi, Miguel Calatayud, Claire Bretécher, Florence Dupré la Tour, Claire Braud,…)
SaveSave