She's a graphic/web designer living in Belgium. Her career began in print design, in 1992, focusing on logos, stationery, and brochures — and using the name Duoh! In 1996 I added to web site design, user interfaces for intranets, and multimedia development.
In 2000, I officially founded Duoh! n.v. with Geert Leyseele. Partners in life and work, we live in Deinze, balancing each other. My personal journal(*) reflects my journeys through design, the web, and life.
What is the type of work you love to do and why?
My work consists mainly of designing for the web, and only a small bit of print, but I do a lot of logo design work as well. Most of my design work is for websites, but it could also be template designs for e-mail newsletters.
I recently designed templates for Campaign Monitor and MailChimp, which are both very user-friendly online services for sending out newsletters. As for websites, I sometimes also cover the whole package, meaning front-end coding work (CSS/HTML) and implementation in ExpressionEngine, the CMS of my choice (that my business site and blog is using).
I also do GUI design work for iPhone applications. At the moment I am working on my very first design job for this, namely the fabulis app, which is part of the fabulis.com website. For fabulis I designed a logo, website and the iPhone app. It's actually one of the biggest projects I worked on, and still working on, as this project is constantly evolving and new features are still added. I love what I do because it doesn't feel like work to me, it feels more like a hobby, a passion. I do what I think I'm best at.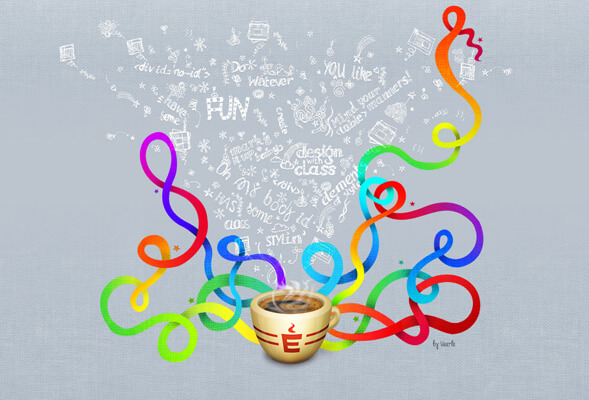 Describe your design/creative process
Every project is different, and because of that, I don't have one single process that is equally the same for each one of them. Designing a logo is so different designing a website or the GUI of an iPhone app, but it often starts with a small sketch or doodle, just to set the initial idea or starting point.
For logo design work I do a lot of sketches, and sometimes I show these to the client first before moving on. As soon as I have some idea in my mind and I can easily get started in Illustrator on the Mac, I go for it. I do a lot of iterations and work out a lot of variations on one and the same idea, to compare what's best. For the design of a website, depending on its complexity, I usually start with wireframes first where I define the placement of each element of a page. Then when this has been approved by the client, I start working on the design itself in Photoshop. In a lot of cases, I have just a vague idea in my head and I just start experimenting with some basic elements.
Sometimes the inspiration comes in steps. While working on one part of the design, for example, the header, I get an idea for the content, and while gradually trying out different things, ideas pop to mind for the rest of the page. Before I know it I have the basic design in place and I finish the design of by adding smaller details.
For an iPhone app, it's a bit similar. I first work out the placement of the buttons and other elements, approaching things purely from a UX point of view, making sure the application works in a logical and user-friendly way. Sometimes most of this job is already filled in by the client, and my role is more like advising and fine-tuning the UX where needed. Then I create a graphical skin to it in Photoshop.

Are there other Belgian designers that inspire you?
In the domain of web design and GUI, I love the work of Tim Van Damme. For logo design, I admire the work of Paul Ibou. He's a genius in styling forms to its bare minimum, and still, end up with a unique icon. On my blog I have a section called Belgian Graphic Design (http://veerle.duoh.com/belgiangraphicdesign/), all the work I posted there bring me a lot of inspiration. You'll find some work of Pieter Van Eenoge, Jan Van Der Veken, Charles Rohonyi, Lucien De Roeck, Julian Key, Leo Marfurt… I recently discovered the work of Khuan Cavemen (http://khuan-ktron.com/) which I totally love.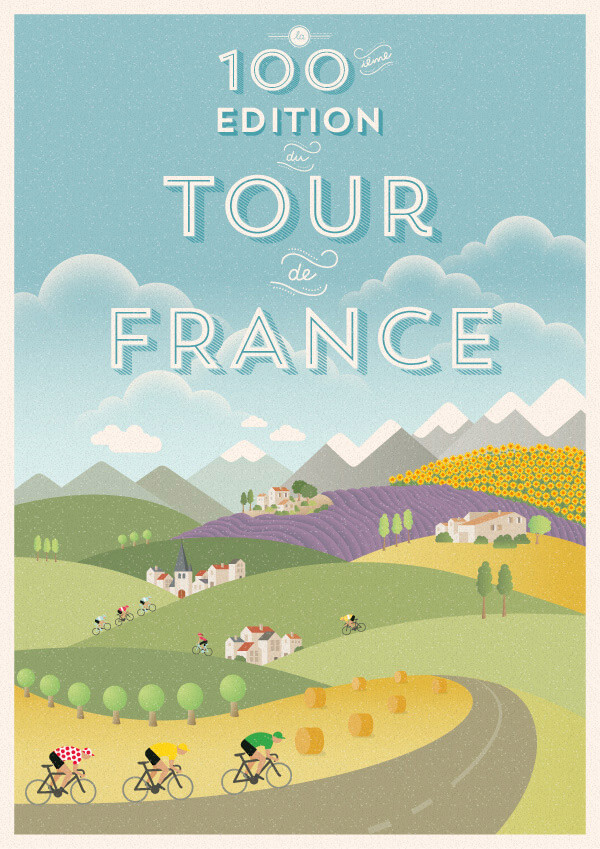 Did you study interactive design?
I didn't study interactive design as this wasn't around yet at that time. When I was at school it was still the late 80ties. I graduated in 1991 and so desktop publishing was just born. I remember my first Mac had no CD-ROM drive yet. All of what I'm doing now is all basically self-taught really.
People sometimes forget that I graduated so long ago, and ask me advice on which school to go, or which direction they should choose, but this has changed so drastically. I'm not really following this so I'm not the right person to for this kind of advice. Even the direction I chose back then, 'graphic design' (Grafisch Estetisch, at HIGRO, now known as Artevelde Hogeschool) was very young still. It existed yet for only 1 year. My class was the 2nd year that got graduated. My education was aimed to print, the Internet wasn't there yet. Even at that time, I got to know about it through a friend. I didn't really know this existed, and that you could study something like that.
My thought was that you had to study 'art' and I didn't want that because it's different from graphic design. A school where you get to learn about printing techniques, layout, etc., that was way more my thing. We had as much screen printing hours in a week then drawing lessons which I think was not too bad as you learn so much from it.
Everything was still done by hand, paper and pencils, etc. Even the pre-printing processes. Only the last year in layout class we had the opportunity to do very basic stuff on a Mac. Still, this more toying around a bit on a Mac, as there wasn't even Photoshop or anything like that around yet. There were about 5 Macs in total with very small (Macintosh Plus, SE and Classic http://en.wikipedia.org/wiki/Macintosh_Plus) black and white screens, running with MacDraw, MacPaint and MacWrite.
How do you feel about the Belgian design scene?
Not sure, maybe I'm too focused on web design in general, but If there is any Belgian design scene than I'm not aware of it, to be honest. Of course, I'm talking about graphic design, not art as that is a different discipline. The only names of Belgian designers and illustrators I know of are the ones I mention in my blog's 'Belgian Graphic Design' gallery.
It's actually one of the reasons why I started this gallery in the first place, to show to the world that there are Belgian graphic designers. Still, it feels like I'm doing research all the time because I have to look rather hard to find who's out there. And then when I do, the images of the work presented are often of bad quality and in a too small size for me to use them for the gallery. It's so hard to find good quality material.

Is there anything you haven't done yet?
At the moment I'm really happy with the way things are actually. Though, when I was still in school I dreamed to end up in packaging design, but I didn't really. Things don't always turn out the way you think they will. Though, last year I did a design for a Sebamed packaging. It was a small design job, but really fun to do. Next year I might do the packaging design for a new (US) brand of candy which I'm currently designing the logo for. I can't say much about it though, and at this point, I have to see where things go as it's not 100% final and decided yet, but it would be cool if this would go ahead. Apart from this packaging thing, I'm really happy with how things are going right now.
There is such variety in my work and that's what I like. Been able to switch between different types of work and not only be focused on one design aspect or speciality. For example, one day I created some designs for the GUI of an iPhone app. In the afternoon I do some design work for a website which might include some illustration work as well. Then I might do some HTML/CSS coding and the next day I some icon or logo design. It is never boring. It's also nice that I can choose who to work for these days.
Not all project requests are appealing, some are boring. If the project doesn't have enough creativity I will most likely decline it. It's something I wasn't always able to do 10 years ago. Still, it is often hard to say no to a project as well, it's something I don't like but I learned doing it over the years.
SaveSave
SaveSave
SaveSave