Jos Buivenga was born in 1965 & studied publicity design at the School of Fine Art in Arnhem. He left school to work as an artist for a few years, in the fifteen years after that, he worked for several advertising agencies as an art director. Since April 2009, he has been a 100% type designer.
What made you decide to become a type designer?
At the art academy, I met type designers like Martin Majoor and Evert Bloemsma. I thought that what they were doing was really special and always wanted to design a font myself. That chance came when I bought my first Mac. I worked on it for two years, in addition to my full-time job in advertising. I loved discovering everything myself. Since then, I designed fonts from time to time, which I always gave away for free on my website. When my fonts became very popular, I thought I would certainly be able to work a day less. That chance came with Museo and a new job at an advertising agency where I could work 4 days. The advertising agency eventually closed because of the crisis, but the fonts were doing so well, that I decided to make my start as a type designer.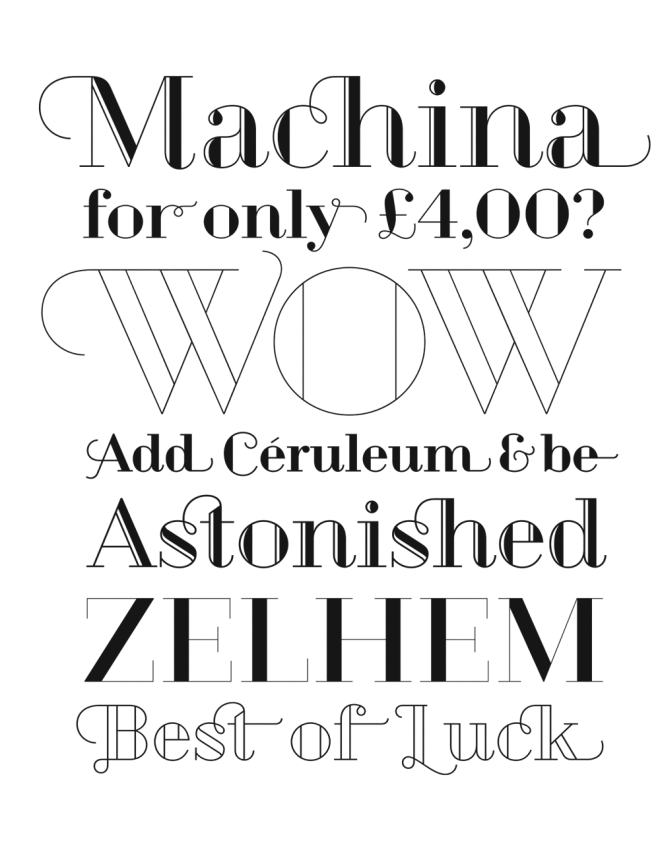 What is the success of Exljbris?
I can think of only one thing and that is the love for creating fonts. That is the power behind it. My reputation and ultimately my financial independence was built on that. Of course, there was no guarantee for my success, but I would still be creating fonts.
Do you think your experience in the advertising industry is a factor in the designs you create now?
No, what I have learned from that period is that you need time to assess a font in terms of its "workability". Some fonts, like Syntax, I thought were beautiful but I did not like using them because I felt they often resulted in an inconsistent typeface.
What inspires you? At the beginning of a new font design for instance?
Sometimes I get excited about a little sketch and sometimes I start drawing directly on the computer with a gut feeling about a certain direction or shape that I can visualise. In either case, the result is something on the screen. Usually, after working for a few days, I let this first draft "rest" for a while. This process of working, resting and reviewing repeats itself a number of times, until I know what direction to take. I actually always have about five projects that I am simultaneously working on this way.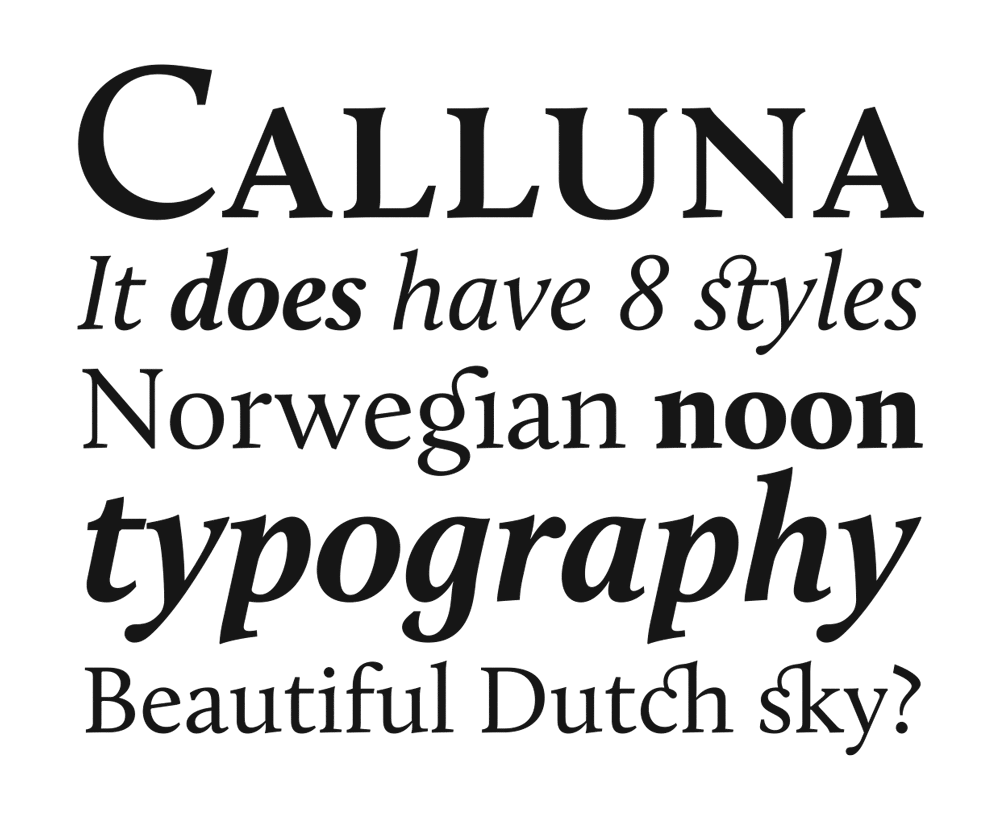 What type designers inspire you and why?
I think that meeting type designers at the School of Fine Art has been a crucial factor for me becoming one myself now. I just don't have any major role models in that respect. Maybe that is because I have always enjoyed discovering everything myself.
What do you hope to achieve in the future? Are there any dreams that you would like to realise?
There are a lot of new ideas waiting to be realised. I would also like to find the time to give all of my old free fonts a make-over. I can outsource a significant part of the production process now, but sometimes I dream of only having to draw fonts.