Product designer Nathalie studied Interior Architecture at the school of La Cambre in Brussels and graduated in 2001. For the entrance examination, she had to make a candlestick for the first time. That was it, she was hooked. The fifth and final year in La Cambre allows you to choose very freely your final study project; she made her first lamps as a product designer. At the time she wouldn't have thought that 8 years later she would still be making lamps and objects.
When and how did you get interested in design?
"I think I've been interested in design for years but before my first year at 'La Cambre' I didn't know what design was; One of the first assignments we had to do as students were researching an architect or 'designer'. At the time, product design was not that fashionable, we didn't even talk about 'designers' really.
The word 'designer' was mainly used for industrial designers. Anyway, after some research, I went to the distributor 'Tradix' in Brussels and discovered the lamp 'Lucellino' by product designer Ingo Maurer. I loved it. I wrote to him, I wanted to go to Munich to visit their office and talk with him. This wasn't possible apparently, but they sent me a book on Maurer's work instead, I still know it by heart.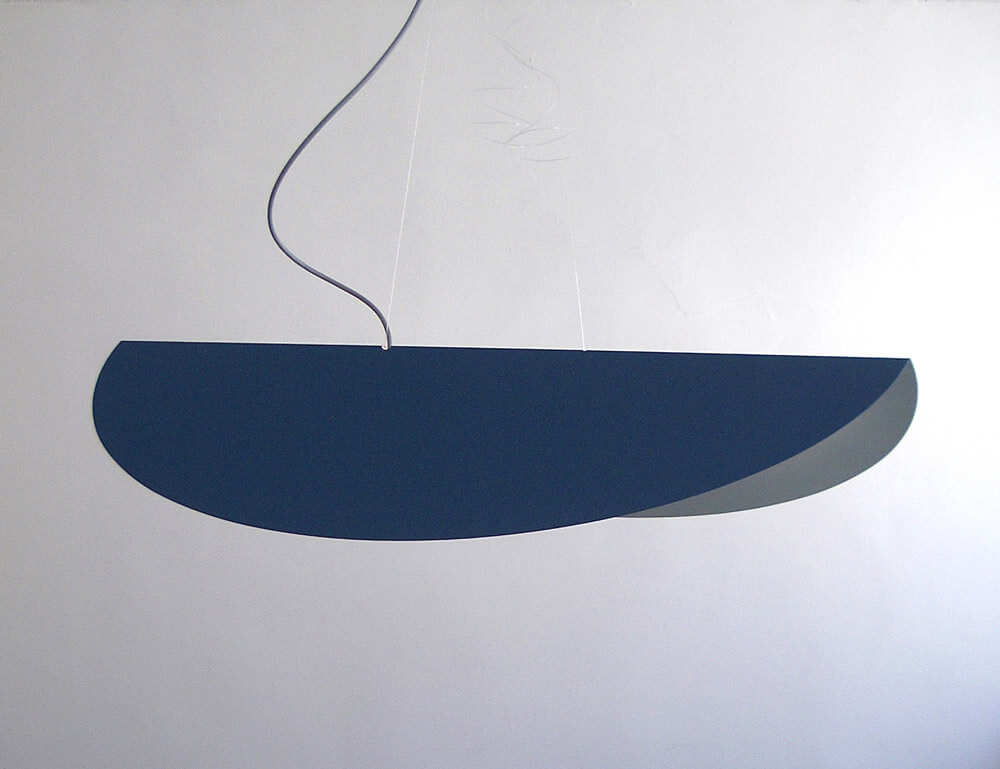 Does the work of Maurer still inspire your work today?
Not really, it just made me discover another side of design at that time. I am really fond of his work but also the way he approaches the design world, he commercialises and sells his products himself. Maurer did not want to depend on other producers or brands. He then organised the whole production of his own products which was really new. His work is a clever mix of humour, lightness and technology; there is a lot to learn.
Today, even though I respect his work,, I am less surprised or enchanted by it. The technology is more and more impressive (LED wallpaper…) but the poetry seems to slip away sometimes. Anyway, he'll forever be a master in lightings.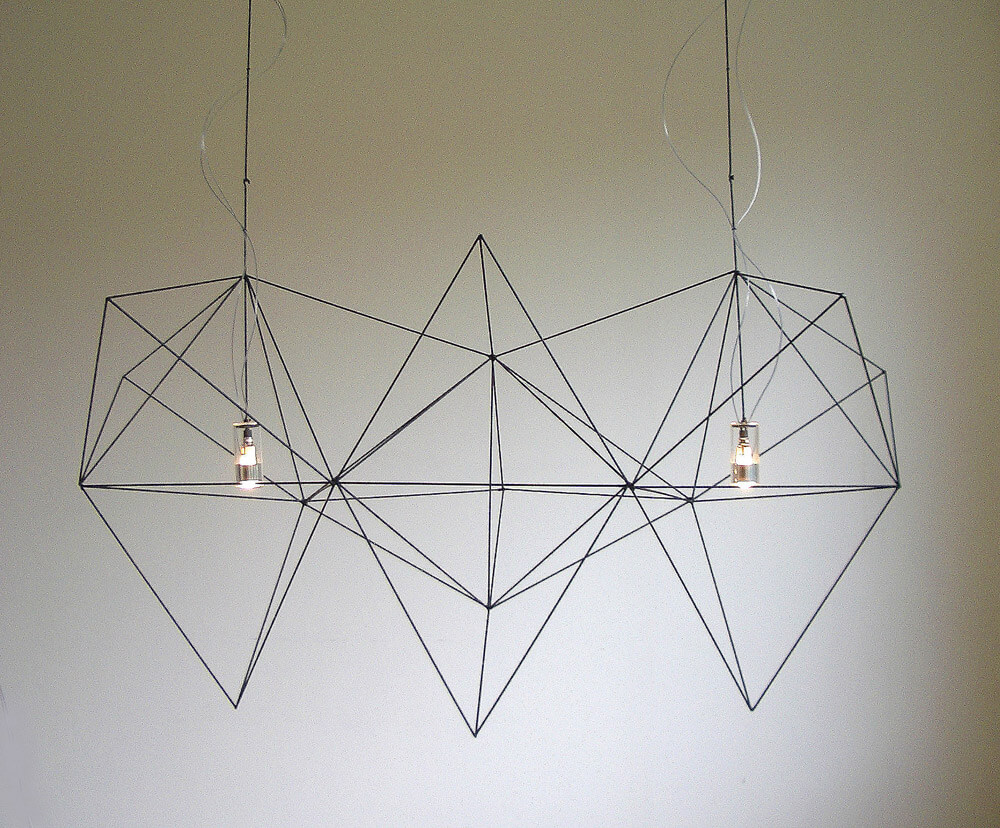 Is there anything intrinsically Belgian that you think has been a strong influence or an inspiration in what you do as a product designer?
No, not really, what I could say is that today, as I am sharing a studio with 5 other independent designers (www.atelierA1.be), we are now a little inspired by each other.
It has been 4 years since we started sharing the same place to work and I would lie if I would say this hasn't got any influence on our respective works.
But I haven't been more inspired by Belgian style than by French, Italian or English. I have mostly been inspired by people.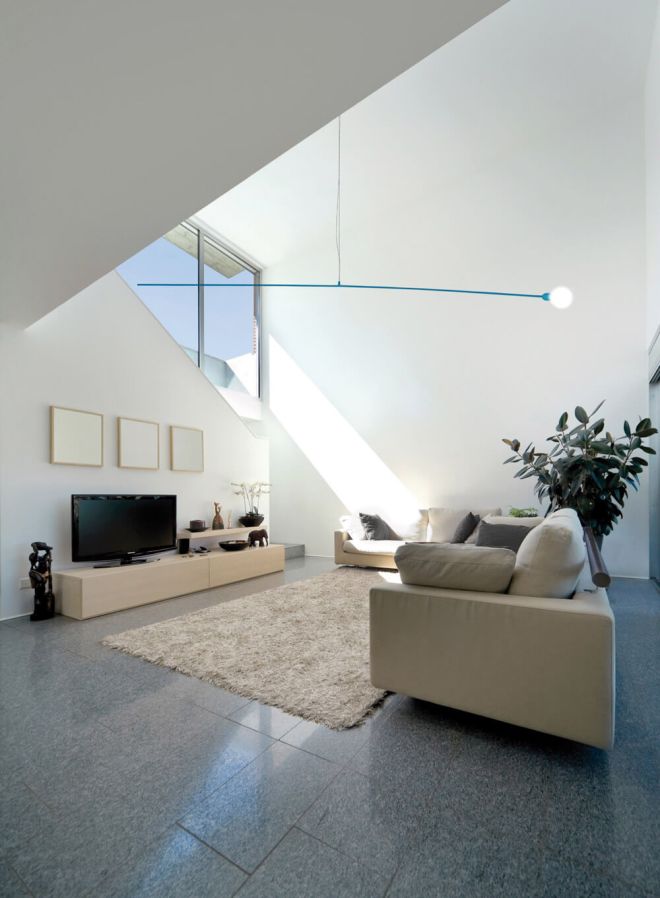 What is your opinion about Belgian design in general and do you think there is enough support for the young generation of designers that want to start on their own?
I think that design is really present and active in this small country. You can find the best and the worst, but people are so strong-willed here in Belgium.
We really are supported, sometimes by Brussels, sometimes by Walloon, sometimes by Flanders. There definitely is support, such as very attractive competitions and exhibitions for the young designers. It is amazing to have so many events in such a small country…
Because of (or thanks to…) our weird political situation the exhibitions, fairs and grants for design have multiplied, especially since then design has become very hot.
How would you describe your work? What is your work pattern, how do you start on a new assignment?
How do I describe my work as a product designer…?  Hard and tricky question. My work seems to me to be light, kind of airy, minimalist, at least in the idea to use as much as possible the potential of the material.
I don't like it to be subject to fashion and want it to be long-lasting. I do not have one work pattern, it depends on the project; If I have to design a product for a specific place (I've done this for private dining rooms and even for projects for architects), I have to stick to it and let it inspire me. I really like to design a product for a defined space; it happens that the product has a second life afterwards for a bigger production. I like this way of working.
But sometimes a new product can appear from an idea, from a material or from a challenge. For example, at the moment I like to work with TL light tubes, it is my starting point for my next lamp, how can I use it? What to do with it? It is a new start.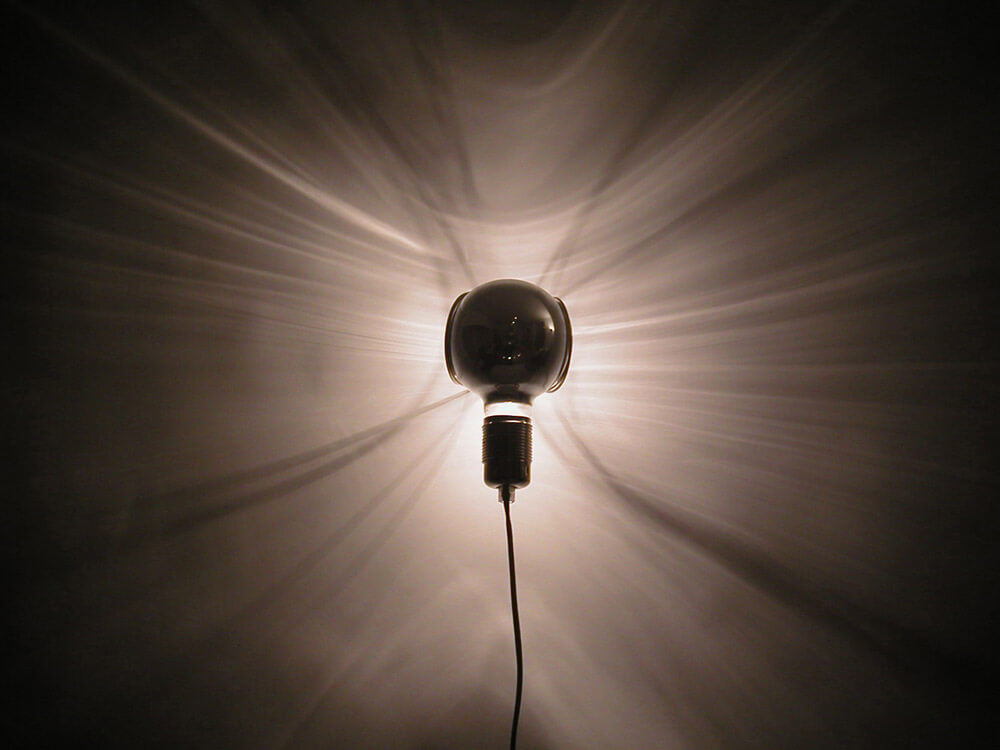 What keeps you going or where do you find the courage to keep on designing?
I don't really have to find a lot of courage as it is a daily pleasure to do the work as a product designer! It is a chance, it is luxury to do what you like. I couldn't do something else by the way. 
Of course, it is hard, as any other independent job, you have to be motivated and strong-willed.
But what a daily happiness! How could I say that my last product will not be the last? Insatiability maybe, always running after the 'right' product, and when you get to it, you realise it is not that one, then you go on and on.
SaveSave