Tom Haugomat is a French illustrator with a distinct retro illustration style doing work for clients from all over the world. In his work, you can see that he is inspired by the grandness of nature.
Tom, can you tell us something about your background? 
I'm a born and bred Parisian so I spent a lot of time indoors. As a child, I had to figure something to occupy my leisure time. Drawing came naturally, it was a good way to escape from the city life! I was not really skilled and was always blown away by fellow kids who were able to draw cars in perspective in school.
But my love to make up stories kept me sketching on the margins of my copy-books until graduation.
At the age of 7, My father and I spent a month in the Alpes. We did some hiking and mountain climbing quite intensely and it actually changed the way I was seeing the world until then. I think it's the feeling of being lost in the wild surrounded by gigantic mountains is the base of my illustration style.
It's certainly my desire to find back that feeling and it keeps me drawing tiny people in wide landscapes!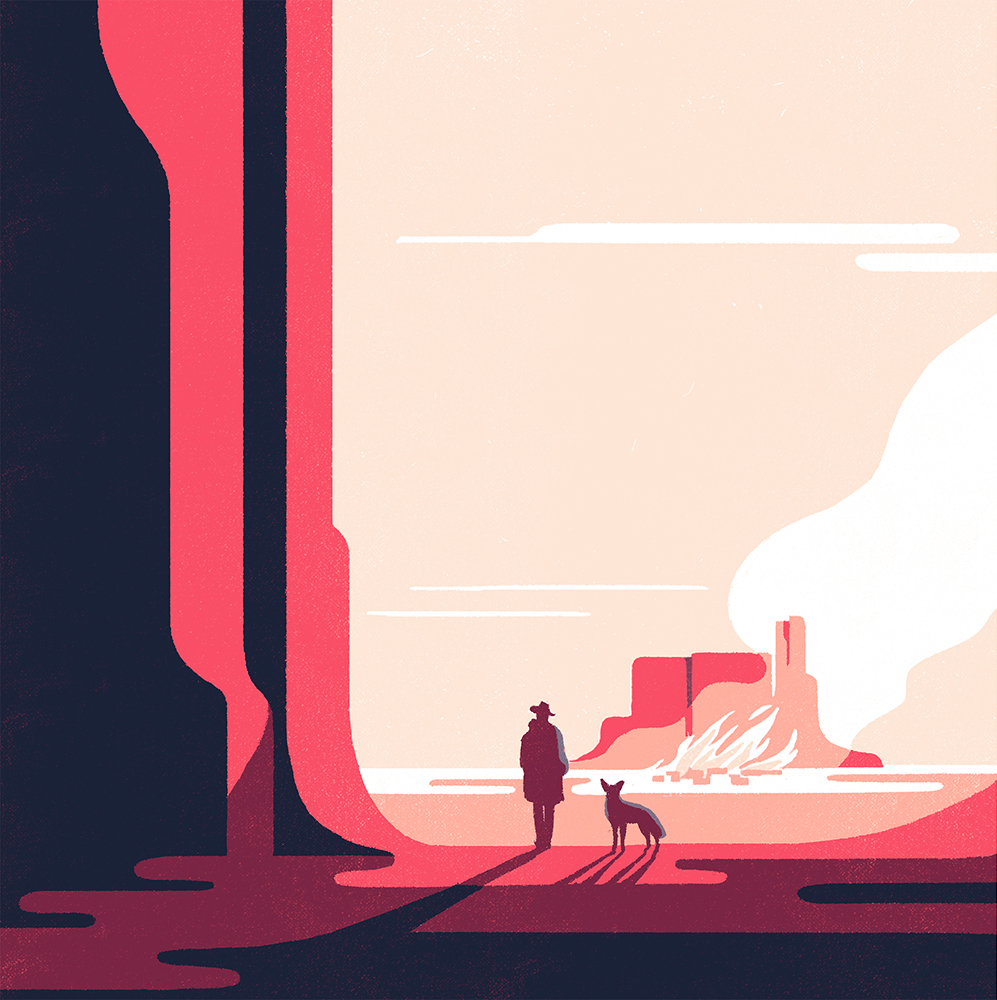 After graduation, I decided to follow an art course and a year after that, I got accepted in a 3 years full-time degree for Animated Filmmaking in the Gobelins animation school (ranked the ranked №1 animation School worldwide).
I met Bruno Mangyoku there with whom I directed 2 shorts films after graduation. We spent a few years in the animation industry as commercial film directors. It was a great period in my life! We didn't need much to live and it was really easy to work on personal projects. I think that this partnership with Bruno made my graphic style and drawing skills evolve considerably. After a few years, we decided to leave the animation studio we worked in and settle together as freelance illustrators.
I had the chance to quickly being represented by the Tiphaine illustrator agency in Paris and Handsome Frank in London. They both give me a lot of opportunities to work on great illustrated campaigns.
Meanwhile, I work on children books with a French publisher named Thierry Magnier.
Do you feel that there is a Parisian style of illustration? 
We're lucky to have a lot of great (and quite affordable) art schools in France that help revealing new talents every year. 
If you're talking about flat design and minimalism it's true that some great artists like Savignac, Blex Bolex or even Sempé have considerably influenced the new generation of French illustrators in France over the years.
I guess it's getting more global now. And even if you might find some similarities between my work, Thomas Danthony's and Malika Favre's ones, I'm not sure that it's related to our home country.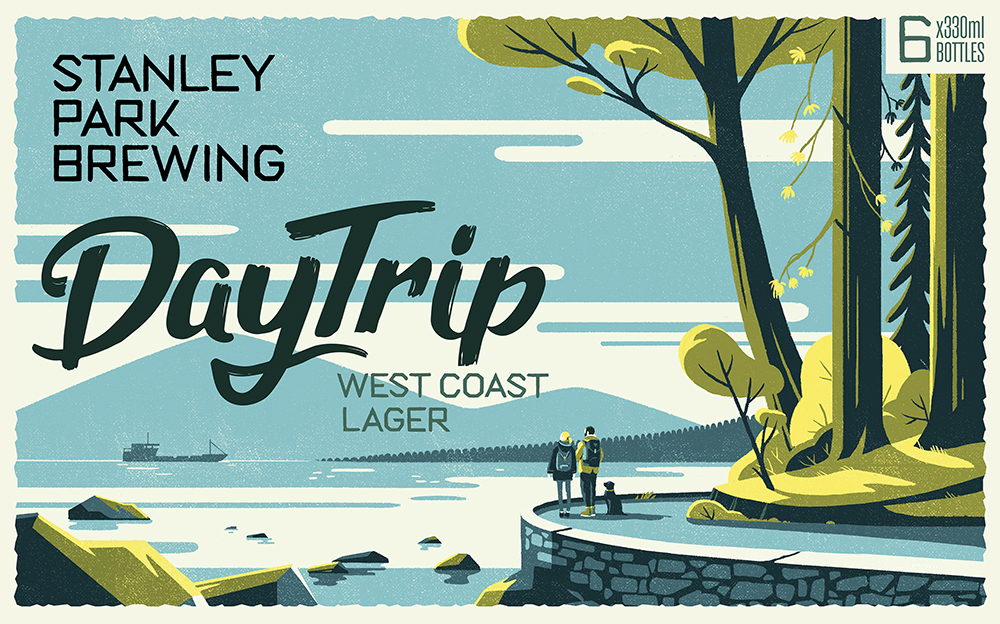 You have a distinct style with a retro 50's or 60's feel to it. How did that start? 
As a child, I spent hours looking at vintage "view master" stereo pictures reels in my grandma's house, I was totally fascinated by those 3D colourful pictures. 
I think that those squared photographs of American landscapes really influenced me and it definitely plays a role in the vintage style of my work. 
What are the biggest challenges as an illustrator in France? 
Being an illustrator in the children's book and the comics industry in France is quite difficult. It's unfortunately almost impossible to make a living from one's art in this sector. I'm very lucky to have had advertising campaign opportunities, I try to keep a balance between both commercial and editorial work.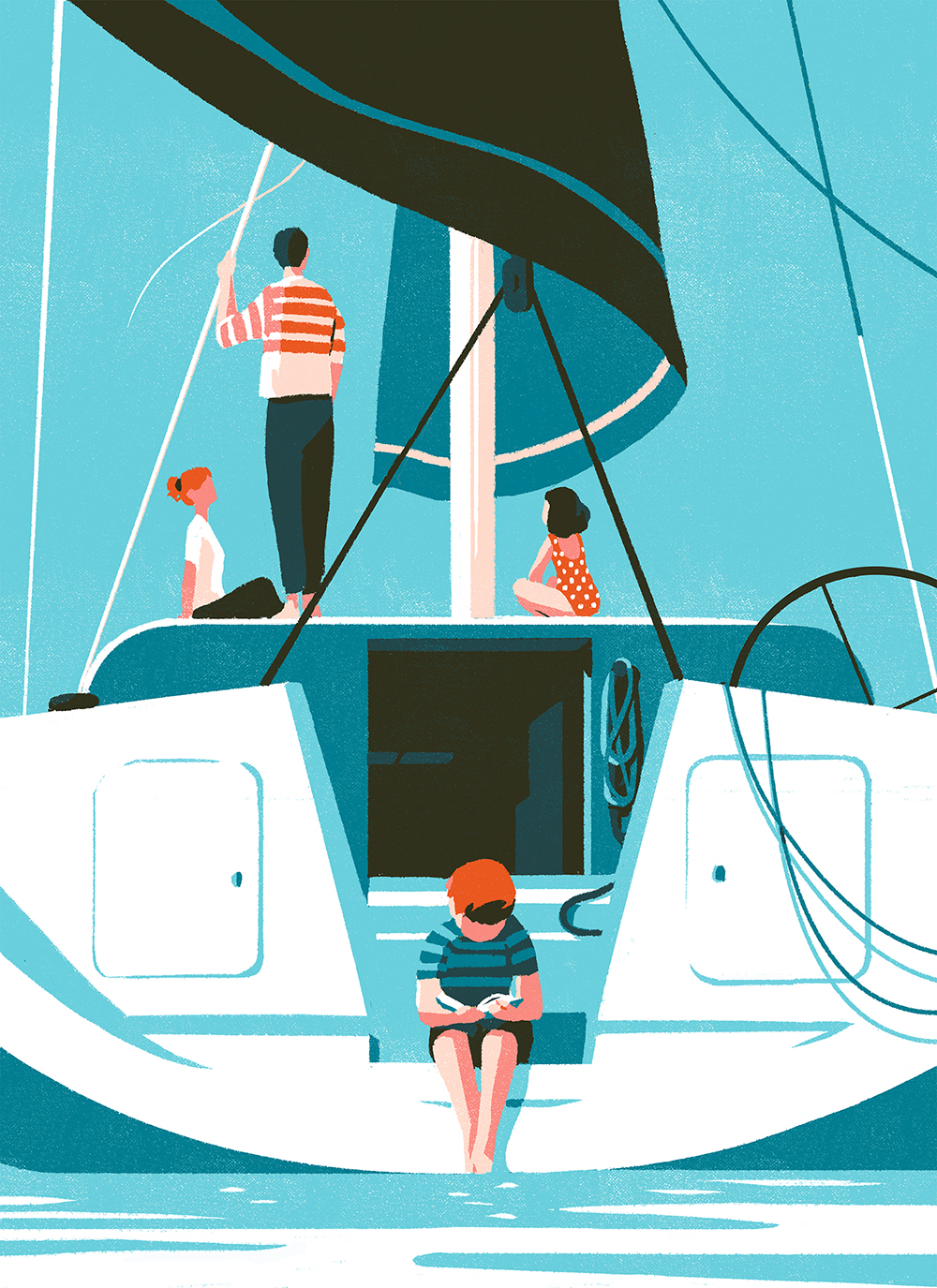 What is the influence of globalisation on your profession as an illustrator?
Globalisation totally changed the way illustrators work in the last few years. To get some perspective, in order to get my first editorial contract back in 2008 I made an appointment with the artistic director of a French magazine. And brought him a 100 pages printed portfolio.
Today, with Instagram and community websites like Behance, I'm getting opportunities from around the entire world.
The only thing that keeps reminding us that we do not live side by side is the world time clock. And I must confess that it's quite convenient for me to work with the US. I'm up a few hours earlier than them!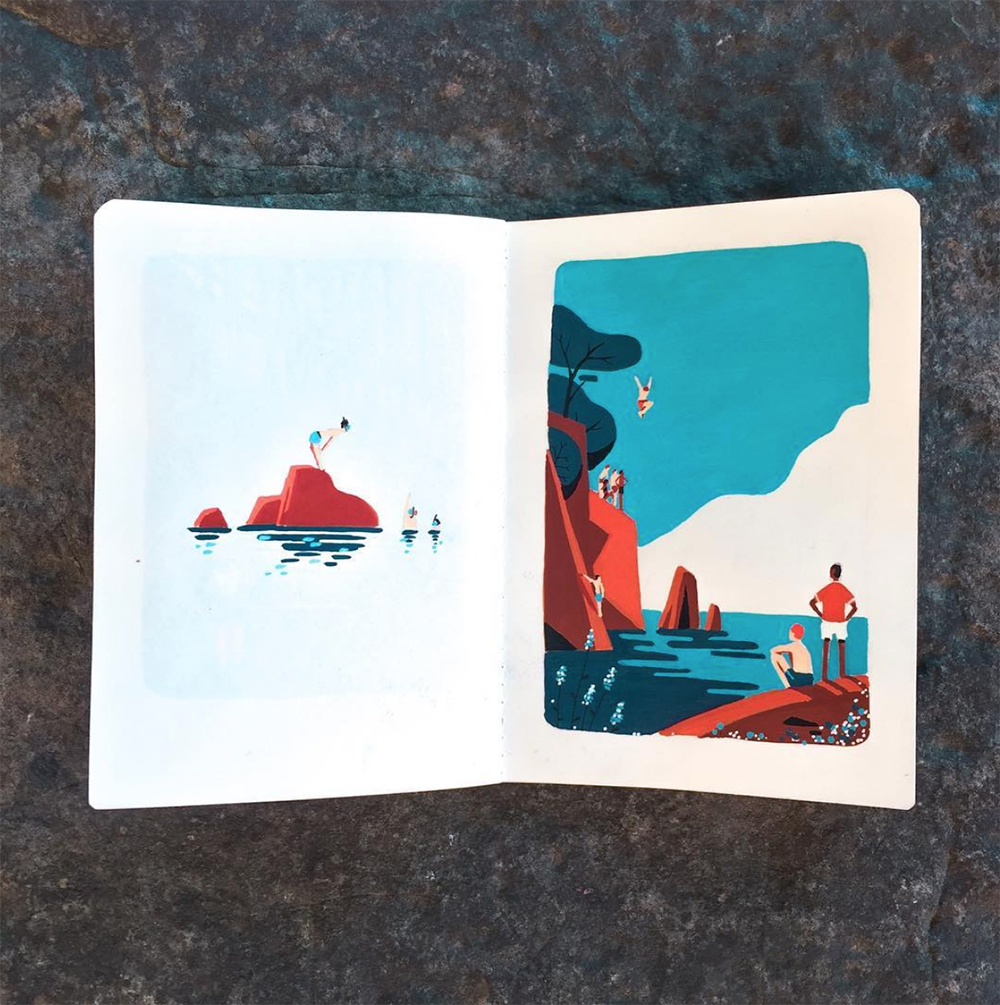 How do you work, how do you start an assignment?
When I got the brief, I generally start doing some research to get photographic references. And I immediately start working with colours in Photoshop.
I don't actually do sketched drafts, I work like a sculpture. At first, I draw some almost abstract flat colour composition and then add the details step by step.
So the first draft I send gives actually a pretty good idea of what the final illustration will look like.
To find out more about his work check out Tom's work on Instagram