As long as I can remember, going back to when I was really small, I've been drawing. Always, anywhere. I grew up in a small town near Leuven, surrounded by woods and nature, which I loved. When I was 18 I moved to Brussels where I stayed for ten years before ending up in Antwerp where I now live and work.
In Brussels, I studied at Sint Lukas, School of Arts, where I gained my masters in animation, in 2006.
Unfortunately, when I started there, the discipline animation was still a new option at the school. The whole program was rather disappointing, no real teachers, no personal computers (!), it was all a bit of a mess. I did go to Berlin for a month after my first year to follow a masterclass at the European Exchange Academy which was a truly amazing experience.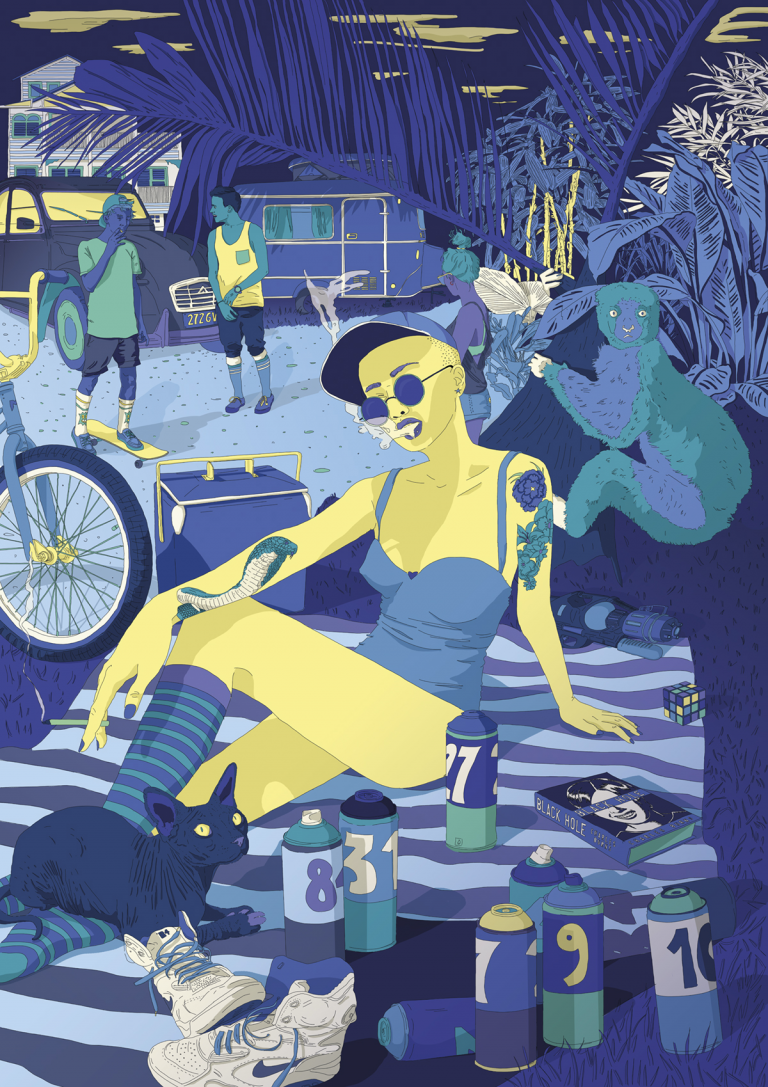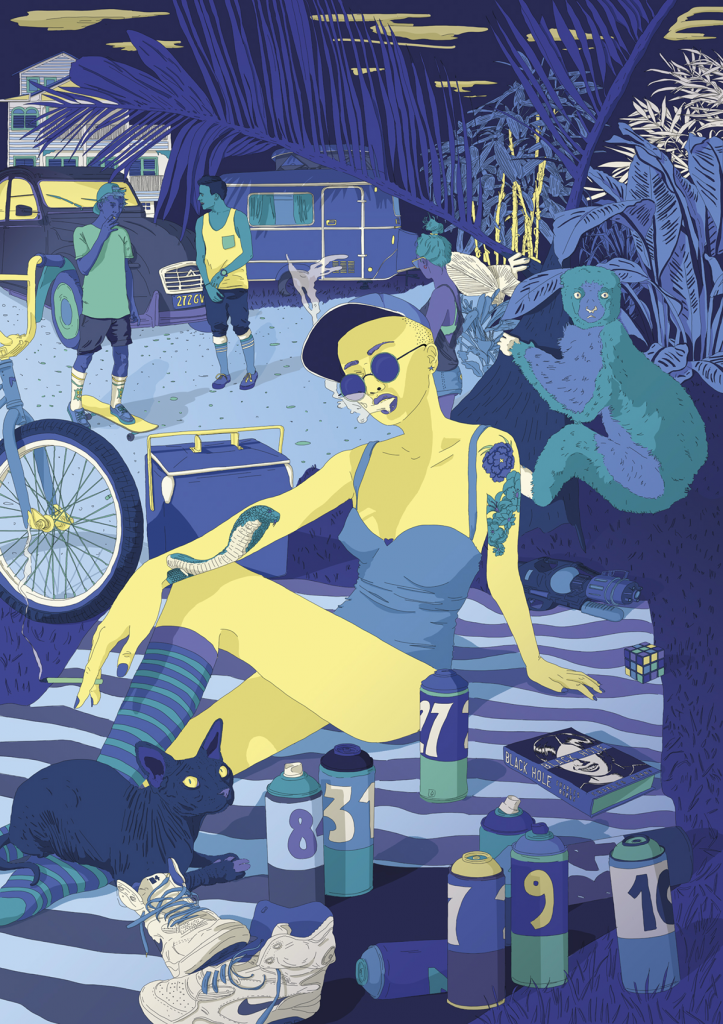 When I was 26 I attended a 3-month masterclass at the well-known animation school La Poudrière in France, those 3 months were better than my four years at Sint Lukas. This period included very intense workshops with renowned animation masters visiting on a weekly basis. At the end of this course, we had to pitch our own animated children series to working professionals in the industry, which was a very valuable experience.
When did you first got into design?
After graduating I was lucky enough to immediately get hired, gaining an internship at a graphic design agency in Leuven. Since I didn't get any computer lessons at Sint Lukas I had to bluff my way into getting the job, studying design programs online at night. This job was a good way to slowly get into graphic design.
I worked there for little over a year before they actually told me: 'I was more creative than this job could offer me'. At that point, I launched 'Mellon' and started freelancing. Mostly for a graphic design office called: Uncompressed, which is located in Leuven.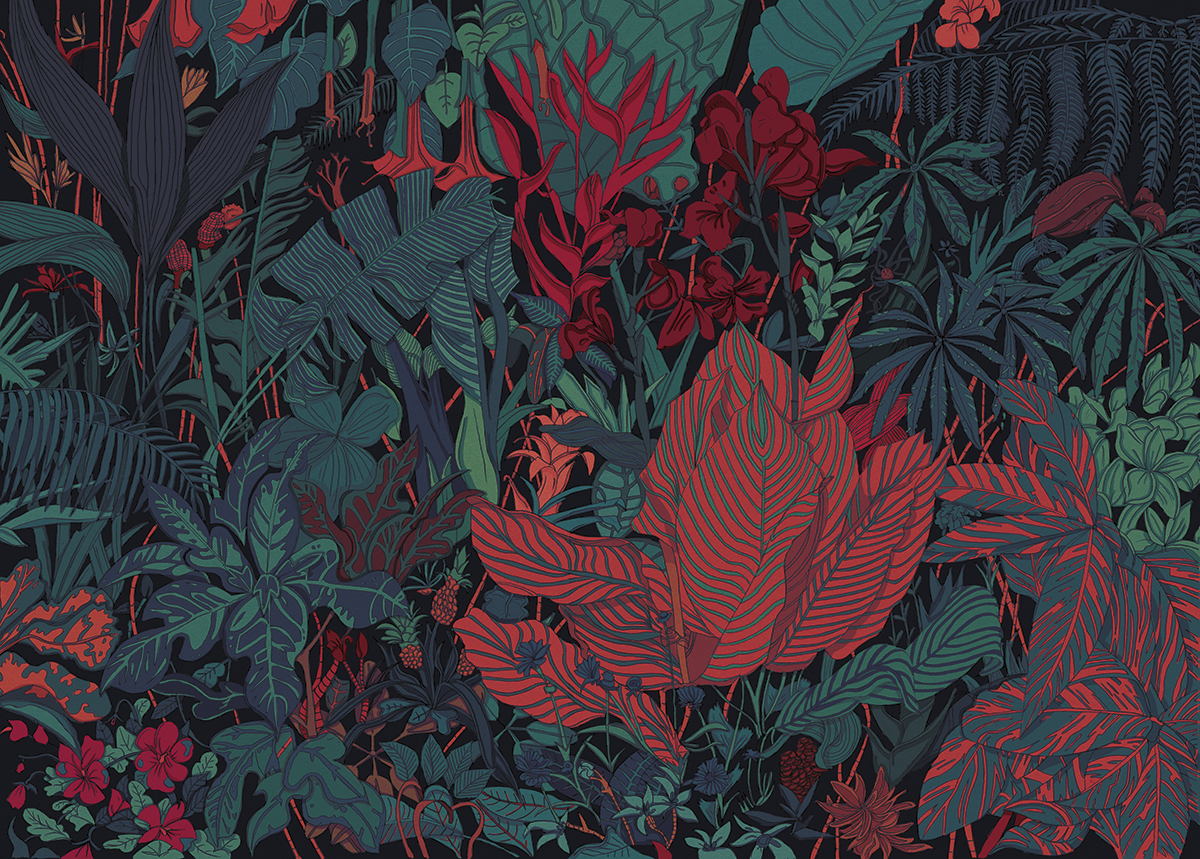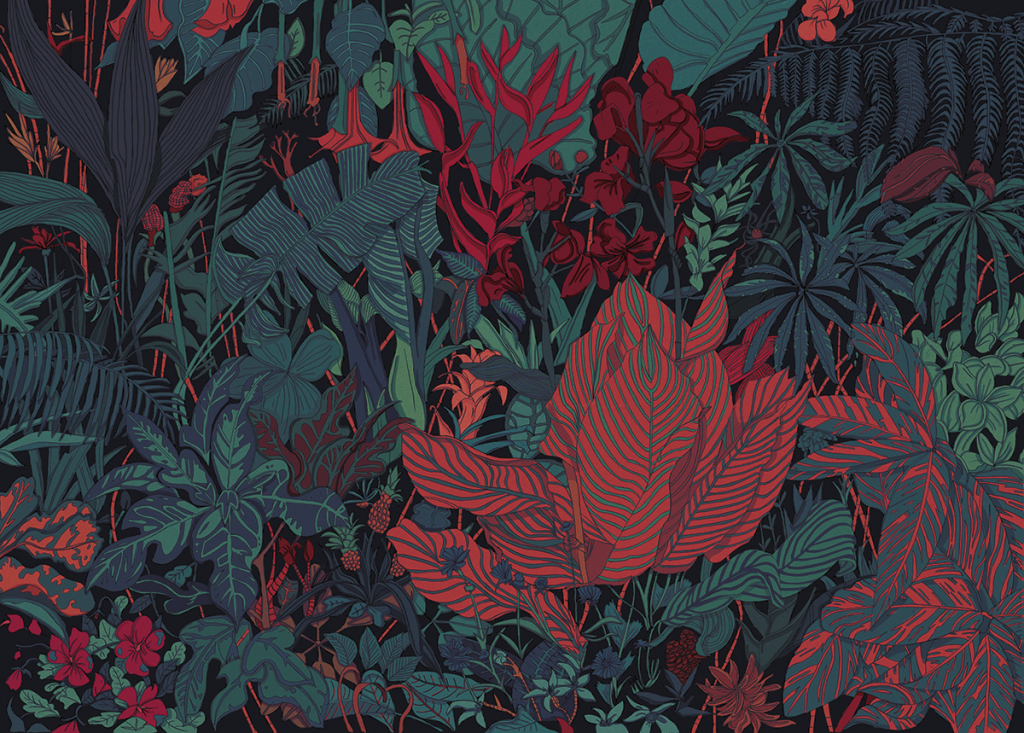 Is there any work you're particularly proud of?
I'm still really happy with 'Into the wild' illustration. It's already 2 years old but still, I'm proud of that one. I guess it also meant the beginning of a new direction I was going into, illustrations with a lot of details in it. It's done with pencil on paper and coloured digitally.
Besides any particular work I'm proud of the progress I made so far and which I still (intend to) make. I stuck with it and made it work, I am proud of that. I can generate my income by making illustrations, drawing, graphic design and animation, that's a dream come true.
In your view, what were your biggest challenges?
I guess being a freelancer getting through the quiet times without freaking out. In the beginning, this was hard…But now actually I embrace the more quiet times since it enables me to focus on my personal projects. Recently I've got myself a studio in which I can experiment with making bigger pieces. I'm trying out different media and techniques. This is very personal, and actually a very fragile and vulnerable process. But I love it. I feel like I need to do this, it's crucial to me.
My goal is to work towards an exhibition, somewhere by the end of this year.
I would like to evolve more and more to be able to live off personal work instead of commissioned work, although I still love doing that too.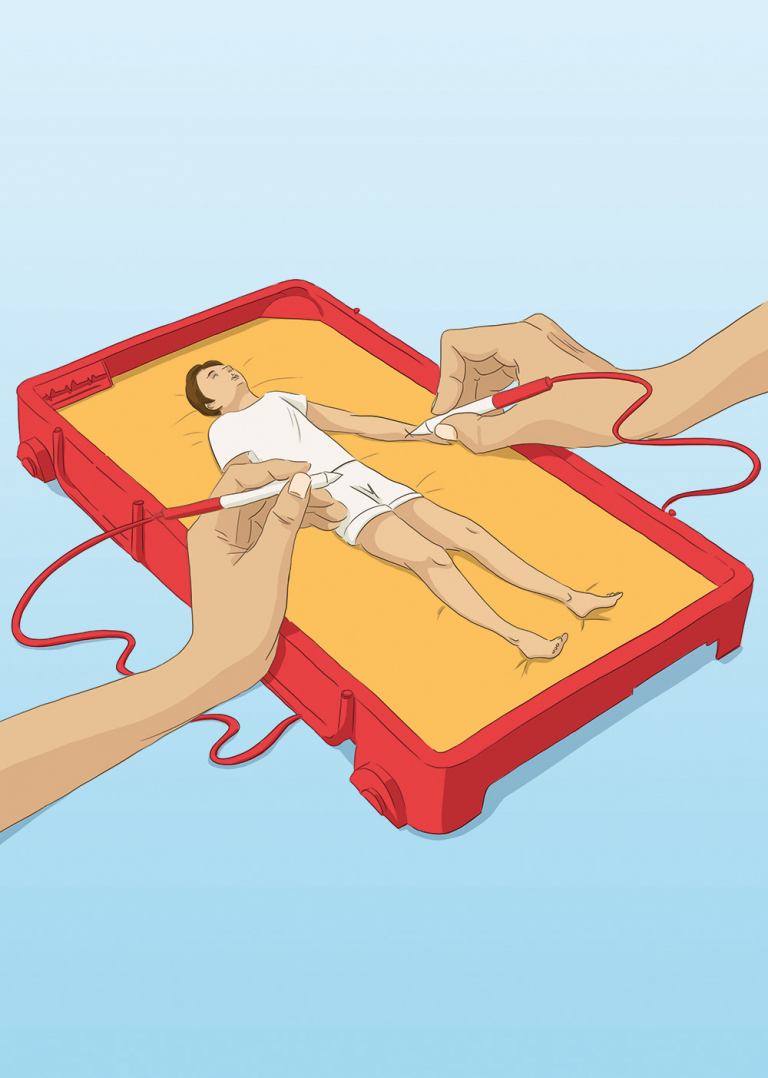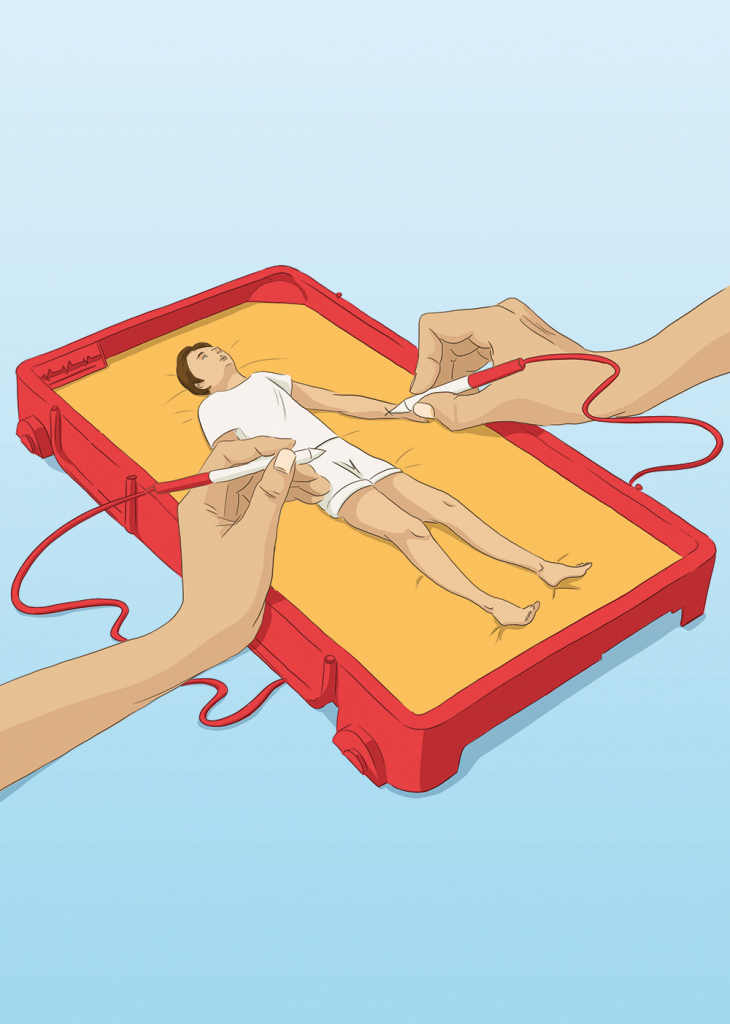 What inspires you?
Besides the more obvious ones like following other creatives on Instagram, reading books (I still prefer paper over the screen), magazines,… I would say, passionate people. I am inspired by people who are passionate. It can be anything, but that passion is contagious and necessary.
As well: music, as much as possible. I'm really interested in music and getting to know new bands, in all different kind of genres. Music is my opium.
Furthermore: dancing, nighttime, long walks through the city or through nature, mountains, nature in general, watching and observing people, alone time (recharge), silence, fashion, showers (best way to clear your head I find), movies, travel, dreams,…
SaveSave