Sofie Deboutte and Christine Loos, both 27 years old and both working as architects. Met each other when they studied architecture at St. Lucas Ghent. They became friends after four years when it became clear again and again how much they have in common as designers. So, our work has brought us together. In the final year, we developed a project together and we have been inseparable design partners ever since.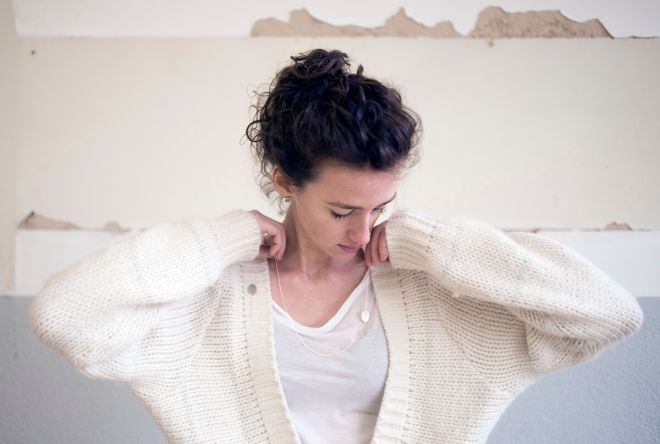 What has made you start using your architectural background to design jewellery?
It actually happened by accident, and it was certainly not a conscious choice. During our studies, we collected countless images and silhouettes of people and scenes, which we used in our presentations. In addition to designing buildings and spaces, we were also on a small scale working on designing a variety of things, in which we could incorporate the same images. This is how our first "portable objects' gradually took shape; they were the first forms of communication to demonstrate our common design idiom and share this with others. We do not really like talking about 'jewellery' and we do not see ourselves as real jewellery designers. We never started with the concept of jewellery design; it came naturally, as a by-product of our architectural projects. Jewellery is just a part of what really defines Soki.
What else do you do then?
Besides designing and making jewellery, we are interested in anything remotely related to design. We always try to grasp the total concept, whether this is the design of a room, a piece of furniture, a birth announcement, a corporate identity, a concept for a party… Time and again we return to the essence of the assignment and try to provide a pure and strong answer to the customer's demand. In everything, we try to remain true to our principles and to use our own style, regardless of (fashion) trends.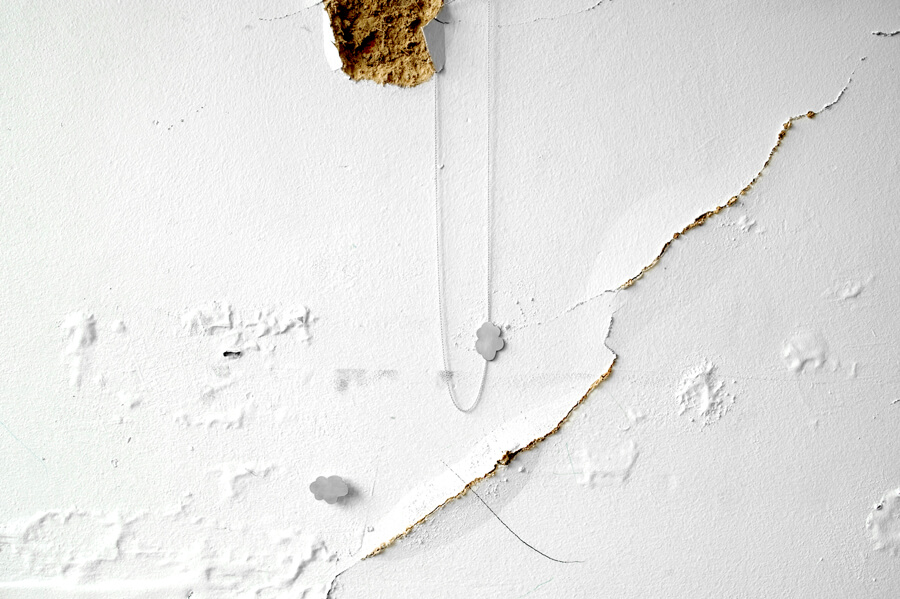 What is your design process?
We do everything ourselves, from concept to execution. Because we combined Soki with our full-time job as an architect for a long time, we were sometimes forced to be creative at short notice. Because we don't live near each other, we often discussed things over the phone. We are of the same mind and need few words to understand each other, which is essential if you want to survive that way.
We do not believe in joint brainstorming sessions, we think about a particular question individually and have our own answers. By combining the two lines of thought, you automatically get something better. We are critical of each other and we complement each other; that is what is fascinating about working together. Both of us value customer contact and a personal approach. We work very specifically and everything is custom made; rarely doing the same thing twice.
Gradually, the desire grows for a studio of our own, where we can work together and where we can receive people in our own Soki-world. But all in due time.
Where do you get inspiration? Are there any sources you use before you start designing?
Christine and I get our inspiration mainly from our immediate surroundings. We love everyday objects and scenes of human interactions. Taking images out of context and place them against a neutral background, so that they are isolated and thereby enhanced. Both of us enjoy working with archetypes. A house, cloud, balloon, ball, circle,… these are strong basic shapes that are recognisable to anyone. Keeping it simple and recognisable is what we like. There is no need for too much explanation with our designs, they must speak for themselves.
Is there anything intrinsically Belgian that you think has been a strong influence?
Neither of us would say that our work is 'Belgian'. We consider Soki to be a neutral label that could have started anywhere. Some people think Soki sounds very Japanese. It is simply the combination of our two (Flemish) names. We wanted a name that sounds universal; that will sound cool anywhere in the world and in any language.
Are there any Belgian designers that inspire you?
Mostly we are directly inspired by other designers, which doesn't mean that we do not admire quite a number of (Belgian) designers. But we try to use our own design idiom within Soki, inspired more by life around us, everyday human behaviour and events. Anyone who walks through town will be flooded by sources of inspiration. Watch carefully, or as Tati said: "L'école du regard", and creatively deal with the images that come to you.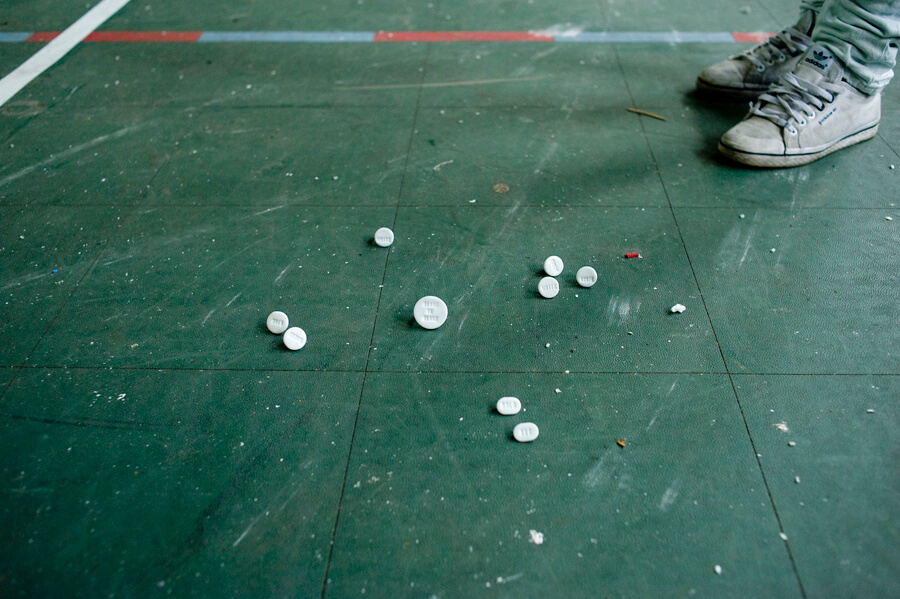 Do you think young designers are sufficiently supported in Belgium? In what ways are you supported as young designers?
There are many platforms and organisations that offer young designers the chance to show their work to the public at fairs, markets, events… and provide support for the press. But, as far as we know, once you are past that early stage and the first introduction and want to move forward as a designer, you are left to fend for yourself. Then, you are on your own and you have to truly believe in yourself and give 300% to achieve something. For example, it is very difficult to find an affordable property in the city, for you to settle. This, even though there are more vacancies than ever. That is very discouraging. But we continue to go for it!
SaveSave
SaveSave
SaveSave
SaveSave