Tom is a Belgian graphic designer from Antwerp who is living and working in London for the last 12 years. For the past 11 years, he worked for a number of independent design agencies (Vir2L Studios, Lost in Space, Kleber, Studio Output), usually focussing on digital and interactive work whilst keeping a sideline of more print and brand-oriented projects.
Last year I took the Big Leap and set up my own company helloMuller (sprung from my freelance practice) where I practise design and art direction across all disciplines and channels, be it digital, brand, type, print or interactive design — its all connected.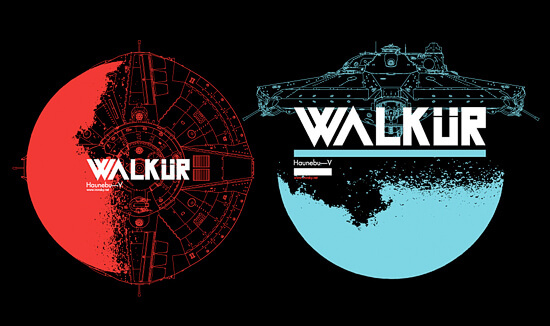 Where does your passion for comics come from?
My dad introduced me to comics, European/Belgian/French BD and sci-fi when I was a toddler. I grew up reading the classics (Tintin, Blake & Mortimer, Spike & Suzy), but quickly fell in love with more adult-oriented French SF and of course American superhero comics which has turned into a lifelong passion, and occasionally a job.
How would you describe your type of work?
I sometimes have a hard time describing what I do, because it encompasses such a wide array of project types and clients. I'm equally at ease designing sites for massive tech companies, art directing online campaigns for Hollywood blockbusters, designing comics and creating identities for design firms or fashion labels. I don't necessarily see a difference between those. To me, it all boils down to creating good design, regardless of the medium, as long as the (brand) message gets articulated to the intended audience.
Long story short: I do graphic design.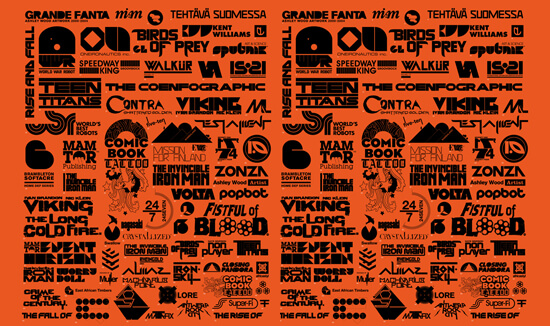 Explain 3 recent projects you did
I recently worked with Flipboard on a series of "Flipmags", partner publications which are available through the Flipboard app. This means I needed to essentially design magazine layouts for publications like Wired UK, MSNBC, Slate and the LA Times so they fit in the Flipboard framework, whilst retaining enough of their own brand and design voice.
In September 2011 DC Comics revamped and relaunched of all their series. I was commissioned in April that year to design logos for two of their to be relaunched series, Teen Titans and Birds Of Prey. The whole process took less than 3 weeks since it was all tied to their own marketing push for that summer, so it was a straightforward process of me providing them with a few options and then fine-tuning and delivering the chosen designs after only one round of feedback.
I've been regularly working with Glass Eye, an interactive marketing agency specialising in the film and entertainment industry. The most recent work I did with them was an online "Trailer Blaster" game to promote the film Battleship. It took the concept of the board game, adding a layer of interactive 'point & shoot' gameplay over the movie trailer. I designed and art-directed all the GUI elements and framework for the game itself. As with most Glass Eye projects, this was a big team effort that included other designers, animators and developers to bring the game to life.
Can you describe your design process?
Once I receive a brief I spend a lot of time doing reference and research work on the client and the type of project, their industry competitors and so on. Parallel to the research, I'll start to design initial ideas. These then develop into more articulated concepts that then get sent for the first round of feedback. From that point onwards it's a constant evolution and dialogue with the client whilst the work takes its final form. It's a very organic process, to be honest. Although there obviously are milestones during a project's duration I always aim to have a very open relationship with the client. I recently worked on a project for a new client over one week, and whilst the project was incredibly compressed, we delivered on schedule but were able to work in a very open way with them.
What do you love about your job?
Being my own boss and setting my own professional agenda. Working on projects and with clients, I believe in/that interest me. But the best thing must be that I now can work across the line on projects, and not always have to box myself in as either a web person or a print person but present my studio as a creative entity that doesn't feel restricted by those delineations of a medium.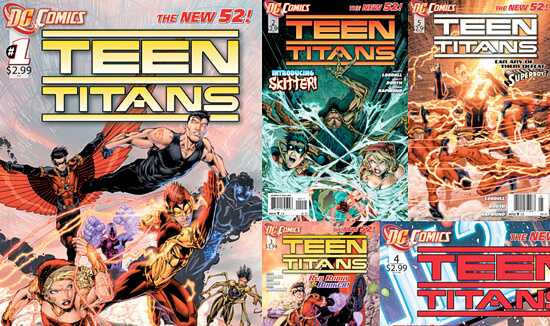 What do you hate about your job?
There isn't anything I particularly hate, but there are certain things that come part and parcel with the fact of running your own business: accounting, watching cash flow, etc. The usual things really, they're no fun, but it demands a certain discipline to keep track of those things.
The thing that is sometimes the most frustrating is finding new clients. Not that I've had problems with that luckily, but trying to break into new areas of industry, or getting your work in front of the right people is hard work. Thankfully I have a great agent in Mystery Box who really help on that front.
What do you think of the Belgian design scene compared to the UK scene?
To be honest I've been gone so long I have lost track of what is happening in Belgium, or certainly the Flemish (more particular the Antwerp) scene. When I graduated in '98 there wasn't anything resembling a design scene as you have here in London (or New York or Paris for example) and by the time I left for London 2 years later it hadn't really changed, and most of my friends and myself were looking abroad for inspiration.
Nowadays I feel that there's a lot more activity visible in Belgium (I should say Flanders really because that's where I instinctively look. Mes excuses Walloons!). Also to clarify: when I speak about the design scene in this context I mean the graphics and interactive scene. I think Belgium has a really healthy and networked design industry in terms of fashion, furniture, product and architecture design. Which is great, but I always feel the rest is kind of operating in relative obscurity, even though I have friends who are operating on a global level. In terms of there being an actual scene today? I don't think there is one.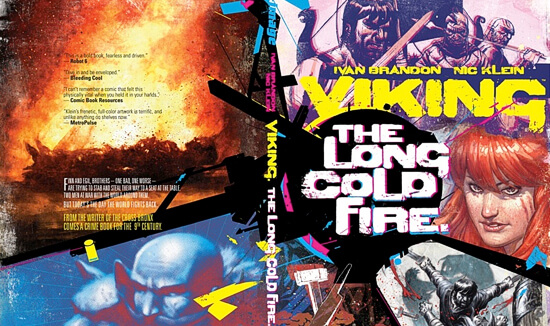 What is creativity to you?
Being able to dream up unique stuff and create without restrictions.
What are the benefits of working cross-discipline?
The benefits (for me at least) is that you're always on your toes, and can't fall into a mode of repetition. Not just in terms of what I'm designing, but also how and for which audience. Even though I would say my main clientele exists within the entertainment and tech industries the breath of my work goes well outside those.
Working across disciplines also allows you to see the bigger picture and approach projects thinking in broader terms. You don't just design a single logo or mark, but the whole brand language around it, and how it will be applied to a wide system of communication and collateral.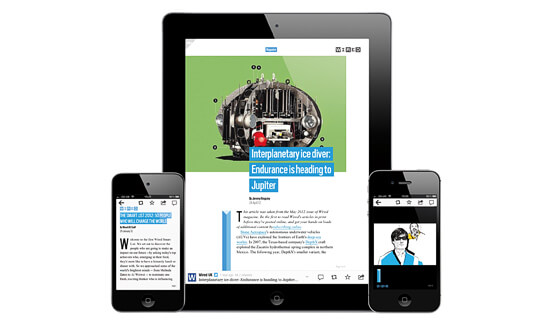 What are your prospects, where do you want to stand in 5 years?
In five years I'd love to still be running my own business and expand it. That doesn't mean physically per se, but I certainly have big ambitions in terms of the type of client I want to service and I have a few ideas for self-initiated projects.