Why illustration?
I've always been sensitive to images around me and the stories they tell.
Stereotypical, I loved to draw ever since I was a kid, but never enrolled in an art class.
Unaware of disciplines in illustration or image making, I finished high school in specialization of fashion and creation.
I was fixed to become a fashion designer. Yet I wanted to broaden my horizon, so decided to do an extra year at the Kunsthumaniora Antwerp. Preparing for art college. This academic year was filled with all kinds of courses like painting, model drawing, applied arts, 2D, 3D and so on.
Exploring different fields in art, my spectrum shifted from fashion design to applied arts, focusing on graphics and illustration. After getting admitted for Illustration at Sint Lucas Antwerp, I experienced their intense 4 year program, and loved it.

What I like about illustration? You can tell a whole story without using text or spoken words. An image can speak a thousand words on its own. You're able to create different worlds, atmospheres and layers for different audiences in a common language.
I love hiding funny details and seeing people smile because of these. Maybe even forget their daily struggles. How kids can take their time to dig deeper into an image and find more surprises. I'm often delighted to notice adults are joining in the same endeavor.
When you get an assignment or story, you're able to create a parallel story in it. Most of the time I don't just illustrate what is told, but add elements or a surreal twist, so there's more to enjoy for viewers and readers.
To me, illustration gives the possibility to dive back into a childish playfulness, wonder and naivety, which I'm sure a lot of us miss when growing up.
What's your work process?
When I get the assignment, first of all, I just sit down, get myself a nice cup of coffee and think about what to do. Write some things down. At that moment I'm looking for what I can do with this info that will make the image surreal or quirky. In some cases it helps to eliminate the possibility of just illustrating the idea as it is. When you don't have that option anymore, you're more open to ideas that are different. Personally this mindset helps me a lot.
When I have an idea that is useful to me, I start sketching, some small messy sketches, some are worked on for a bit longer.

With a tracing light box and the final sketch I then trace every different layer. For example the skin parts, the hat, the hair, trousers etc. I fill them in with black, so every shape in the illustration is a different separate black shape, hand drawn. After that I scan, fill them with the right color and start assembling them digitally to get the composition. I also add some extra tones, shadows and highlights.
This process is very handy, because you can still change composition or add/delete some elements in contrast to when you do your whole image by hand.

This way I save time. Although I think it will be my personal challenge for the future to do some illustrations by hand. It's a challenge to even think more about it, make more studies in advance for color and composition. And when mistakes happen, I'll have to embrace them or start all over.

Where lies the future for illustration? (Is the landscape changing, what is the influence of social on your profession?)
I think the possibilities of illustration are infinite and will keep on growing. An image can tell so much and can serve a lot of purposes. So I'm sure us illustrators will remain very useful. In this digital and social media focused world everything is developing more rapidly. This challenges us to keep up. Which sometimes I think is impossible given the amount of images that already circulate, for example on stock sites. Although I think it is appreciated as a company to have custom-made images, tailored to their needs and specific customers instead of stock images that are used regularly, and maybe even by competing companies.
The influence of social for me is huge. I did underestimate it at the beginning. Luckily I gave it a try, what's there to lose right?
I started uploading images on Pinterest, with my website and hashtags and also started an Instagram and Facebook page.
For me Instagram and Pinterest are the most useful. I get customers on a regular basis that either found me on Pinterest or other social. I'm sure this is one of the things you should do to spread your work and get your work out there.

What are the struggles as a young illustrator?
The main struggle for me sure was getting my work out into the world.
Getting the kind of assignments where you could show what you're capable of. And which would hopefully lead to even better projects. Also it's hard to decide what it is you want to do with this profession, what your own expectations are for your future career.
Although at the start I did share my work, sent it to publishers and other brands, companies I wanted to work with. Most of the time I got standard answers and honestly got a little discouraged because I thought I would never hear from them again.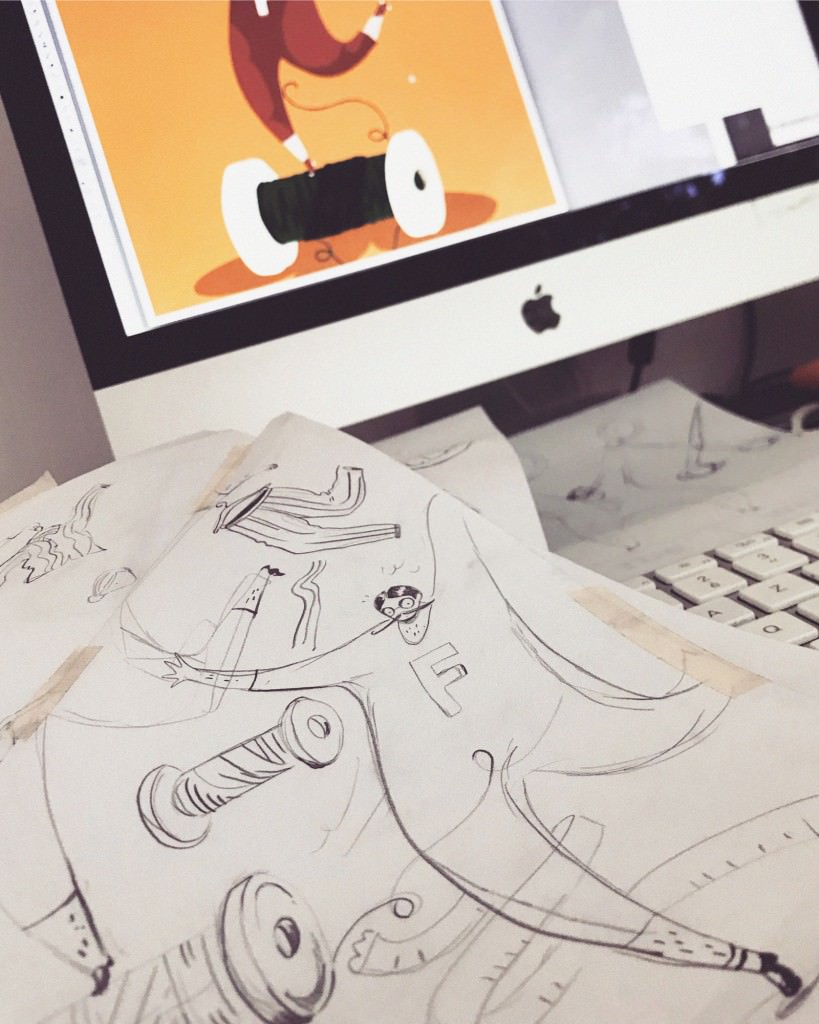 At the beginning I thought it was very difficult, I knew for sure I wanted to do picture books next to other projects of course. But I also felt I didn't fully obtain my personal style yet, as I'm sure a lot of starting illustrators have… and I think this is something big clients/publishers want and are looking for. I know some of my colleagues already did find their own style earlier.
During school, I found that sometimes you get sent in certain directions by different teachers. It's not necessarily a bad thing, it makes you try out all sorts of different styles and techniques. It serves as a good base to develop, to realize, and decide what you like doing most. But to me it was also confusing.
After graduation, I felt I had to go look for my own signature and that takes time. You can be capable of making a beautiful image, but it's something else to create a signature style. This is something I've always admired from other more experienced illustrators.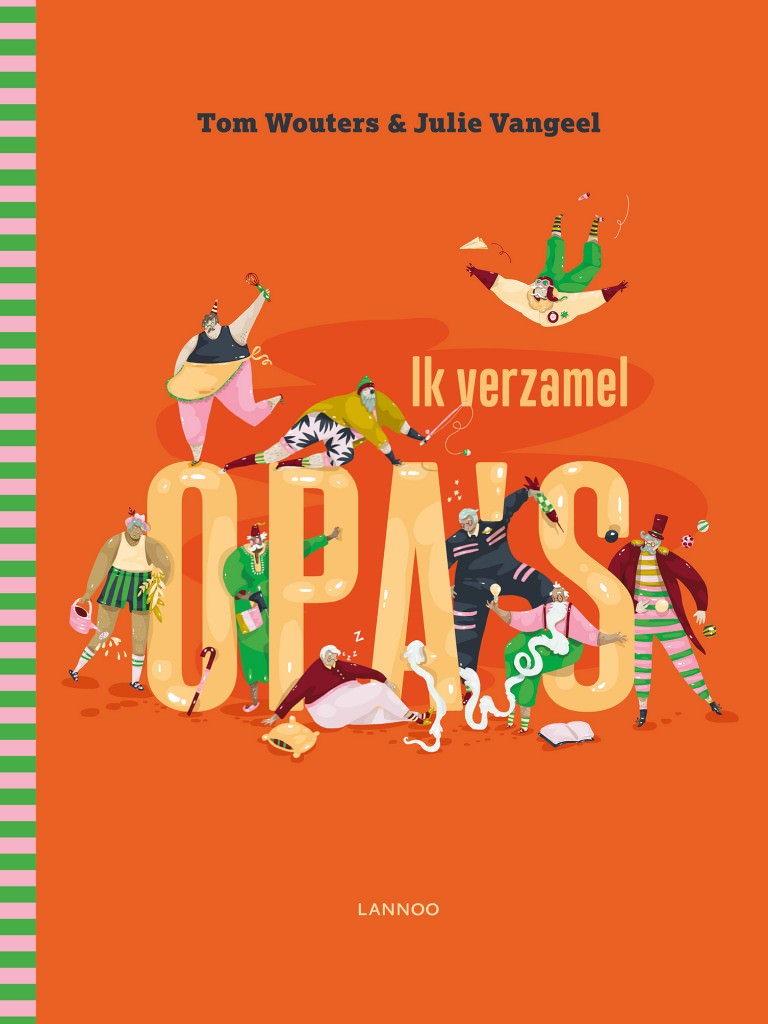 Any tips for other young illustrators that start on their own?
A lot of things I already learned the hard way in this short period since starting. I'm sure this list will keep on growing.
Be patient, Rome wasn't built in a day.
Work hard, don't expect it to come easy.
Be very critical. But make sure you make your deadlines. Your work has to be good, but I believe images are never finished.
When you think you're finished. Put it away and look at it again the next day. I'm pretty sure you'll want to adjust things you didn't see earlier.
Always be nice and friendly to people. If this is difficult with certain people, for example in communication, try to leave it to cool down, and reply later when you think you can send a friendly/neutral reply.
Be bold and contact publishers/people/companies. Spread your work, so they know you're out there.
Don't beat yourself up over failures and refusal you will have new opportunities later. Just makes you work harder.
Don't think too much of yourself, you can always do better and there's always someone better than you. This creates a healthy persistence (at least it does for me). Off course, you can be proud of accomplishments once in a while and show off.
Try to understand the business and administrative side of what you're doing. Oh, and a good accountant is golden.
Make sure you communicate as clear as possible about budgets, the use of your work, credits etc. Misunderstandings are quickly made.
Make sure the detailed agreement is written in an e-mail or contract.
Find yourself a handful of trustworthy partners. Such as print houses… you know what you can expect of them and you can be confident to clients about your collaborations. Because you are the middle person, a smooth flow is your responsibility too.
Have fun with what you're doing. It shows in your work.